Summary
Everything Included; the complete business in a box. PLUS we offer an income guarantee of $1,500 per week.
Location Details
Mobile car detailing business. No territory restrictions. You can take work anywhere you want.
Marketing support
Having the Jim's name behind you will take you to a level far beyond the competition. Franchisors promote your business in the best possible way for your local area. They design and oversee the advertising and marketing in your region, to maintain and grow your business. You also have the opportunity to advertise locally.
Training provided
Exclusive 5 day business and sales training is provided in Jim's Group Melbourne National Head Office. You will meet our founder, Jim Penman, as well as other franchisees and franchisors in the group. It is a fantastic opportunity to see for the first time, the power of the Jim's Group. You will also receive extensive hands-on car detailing training (as long as needed) to ensure you are capable of doing the most advanced jobs.
Skills
We don't require any qualifications or experience as all the training is provided. Jim's Car Detailing suits anyone with an interest of providing great customer service.
Over 4,000 franchise owners enjoy the benefits of being part of the largest services group in the world, including access to the best work, customers and national deals.

Length of Agreement
All our franchises come with a 20 year agreement. You will also have the option to extend your agreement for further 20 years at the end of your contract (no cost). During the 20 year period, you have the option to sell your business at any time
About the Opportunity
Why own a shop and pay rent, wages, high loan repayments, and risk losing your investment when your lease runs out when you can go mobile and increase your profits?

A Jim's Car Detailing franchise is an easy to operate mobile detailing business suitable for an investor or running solo. Excellent return on investment with a flexible lifestyle. Join the trusted name "Jim's", Australia's largest franchise group with over 4,000 franchisees!

$1,500 𝗠𝗶𝗻𝗶𝗺𝘂𝗺 𝗪𝗲𝗲𝗸𝗹𝘆 𝗚𝘂𝗮𝗿𝗮𝗻𝘁𝗲𝗲
At Jim's Car Detailing WA, we provide our franchisees with a minimum weekly guarantee of $1,500 as security. However, this is your own business, meaning you can work and earn as much as you want!

𝗕𝗲 𝗬𝗼𝘂𝗿 𝗢𝘄𝗻 𝗕𝗼𝘀𝘀
Nothing could be easier than owning your own Jim's Car Detailing Business. In one easy step, we provide you with all the equipment, training, ongoing support and plentiful work to ensure your success.

𝗪𝗼𝗿𝗸-𝗹𝗶𝗳𝗲 𝗕𝗮𝗹𝗮𝗻𝗰𝗲
Being your own boss with Jim's Car Detailing is not just about financial gain, but the lifestyle benefits that come with being your own boss. From working more sociable hours, to being flexible around growing families. Jim's Car Detailing is proving to be one of the best providers of work-life balance combined with work satisfaction.

𝗧𝘂𝗿𝗻𝗸𝗲𝘆 𝗕𝘂𝘀𝗶𝗻𝗲𝘀𝘀
You will receive a complete turnkey business including commercial equipment and chemicals, vehicle wrap signage, stationery, uniform and safety pack, business and sales training, hands-on car detailing training, business registration, contracts and manuals, local marketing and advertising, ongoing training and support, access to Jim's Group software (including invoicing, bookkeeping and CRM) and more.

𝗪𝗵𝘆 𝗝𝗶𝗺'𝘀?
When you join Jim's, you are joining the largest franchise group in Australia with over 96% public recognition. This means that you are investing in a strong brand with a long track record of success. With our established training programs, marketing expertise, plus the ongoing support of your franchisor, you can focus on growing your business.

𝗜 𝗪𝗼𝘂𝗹𝗱 𝗟𝗶𝗸𝗲 𝗠𝗼𝗿𝗲 𝗜𝗻𝗳𝗼
Please complete the enquiry form and we will be in contact to discuss the opportunity further.

Year Business Established
1997
Year Franchising Commenced
1997
History
Jim's Group started as a part-time gardening business in Melbourne, Victoria while Jim Penman completed his PhD in history. It went full time in 1982 and was franchised in 1989. Currently, there are over 4,000 franchisees making us Australia's largest franchise group. Each franchisee is the owner and operator of their own business, meaning they can work and earn as much as they like.
Awards
Australia's Top Lifestyle Franchise - 2021

Australia's Best Rated Overall Franchise – 2020

Ranked Top 10 for 3 Major Categories – 2019
• Support
• Brand
• Lifestyle

*As per 10 Thousand Feet Research.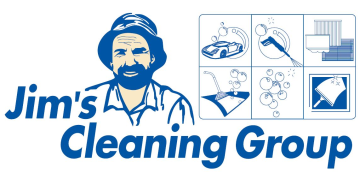 Find out more at the Jim's Cleaning Group Franchise Information page