Summary
Rare Opportunity! Very successful and long term franchisor selling. The region includes all of Northern Territory and comes with existing domestic, commercial and governement regular clients!
Location Details
Darwin
The whole state of Northern Territory!
Marketing support
Access to Marketing and Advertising Team! Support provided with Social Media and Google Ads.
Current website ranking really well - includes access to the National website www.cardetailing.com.au
Training provided
Exclusive 6 day Jim's Group training is provided in Melbourne National Headquarters. We will teach and show you our systems and software. You will also get to meet Jim Penman and he will explain how he started - you will get to meet our CEO and other franchisees & franchisors in the group.
Length of Agreement
All our regional franchise agreements come with a 10 Year Agreement. You will also have the option to extend your agreement for further 10 years at the end of your contract at no extra cost. Within the 10 year period - you have the option to sell your business at anytime.
About the Opportunity
Jim's Car Detailing NT (Northern Territory) Franchisor Rights.

This business comes with existing clients and contracts. Currently turning away work due to not having enought franchisees. As a franchisor you will also have the rights to sell franchisees within Northern Territory.

Are you an Entreprenuer with a 'Think Big' mindset? Do you want more from a business than just a job? Do you want to join the largest home service franchise system in the world to grow a business? A Master Franchise is a rewarding business option for those seeking:

A more leveraged Income
Larger income streams
A flexible lifestyle and business along with financial success.

What is involved for a Master Franchisor?

Recruitment of new franchisees
Setting up and arranging training of new franchisees
Working with franchisees to help achieve their business and lifestyle goals
Conduct regular meetings
Overseeing of advertising and marketing within your region
Working with other franchisors on joint campaigns, training sessions etc.
Maintain and grow your business, and the Jim's name, in your area
Run your own franchise for additional income and experience if you choose to do so


How does a Master Franchisor create income?
1) Sale of new & existing franchises.
2) Monthly franchisee fee: Receive ongoing fees from all of your franchisees.
3) Run your own Cleaning Franchise: A franchisor may grant them self a franchise to establish their own business.

Who is it suited to?
Jim's Franchisors come from all walks of life. A background in the industry is not required, and complete practical training on the field work is provided, if you plan to go on the road. Regional Franchisors do need to have excellent communication skills and a genuine commitment to quality customer service and to helping others succeed. They must be able to work well with others, and to lead a group both by direction and example. The franchisors role offers some great lifestyle benefits with several income streams, and we encourage family businesses where all members are involved in some way.


Year Business Established
1997
Year Franchising Commenced
1997
Awards
Australia's Best Rated Overall Franchise – 2020

Ranked Top 10 for 3 Major Categories – 2019
• Support
• Brand
• Lifestyle

*As per 10 Thousand Feet Research.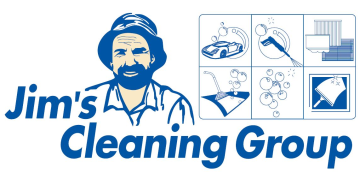 Find out more at the Jim's Cleaning Group Franchise Information page