Summary
We seriously need more franchisees! We are turning away over thousand new clients every year. Join one of the largest franchise company in Australia - new territories now available!
Marketing support
Most of the advertising is done by your franchisor, these may include Online advertising, Yellow Pages, Flyers, Radio/TV. Most of the time we have more work than we can handle. You also have the opportunity to advertise locally in your own territory
Training provided
Exclusive 5 day Jim's Group training is provided in Melbourne National Headquarters. We will teach and show you our systems and software. You will also get to meet Jim Penman and he will explain how he started - you will get to meet our CEO and other franchisees & franchisors in the group.
Length of Agreement
All our franchises come with a 10 Year Agreement. You will also have the option to extend your agreement for further 10 years at the end of your contract at no extra cost. Within the 10 year period - you have the option to sell your business at anytime.
About the Opportunity
When you think about Jim's Car Cleaning don't get fooled into thinking that we only clean cars, in fact we clean cars, trucks, boats, and caravans and in fact anything that our clients have that need to be presented in the best possible light. In fact we recently cleaned a 44 tonne mobile crane that was being shipped overseas.

Let's be honest "when did you last have that much fun ?"

Do you want to be ?:
 Stuck in a job, working for a boss that doesn't appreciate you ?
 Doing the same thing every day ?
 Looking forward to Friday arvo – on Monday morning ?

Or would you rather be ?:
 Working hard for yourself and not someone else !
 Working where and when you want ?
 Secure in the knowledge that you have joined an established and trusted brand ?
The System:
At Jim's Car Cleaning, Franchisees have the opportunity to run their own business & decide exactly how much they want to work, without minimums or maximums. And it doesn't matter how big your business grows because there are no royalties charged on your work, even if you decide to employ people [lots of them].

You join 3000+ existing Franchisees in the Jim's Group, in arguably the best franchise system in Australia, PLUS;

 Fixed Monthly Fees – Earn as much as you like and it doesn't change
 Low Lead Fees – Only pay for those you take
 Option to renew Franchise after 10 years AT NO COST
 Ongoing business coaching and support
 Access to Jim's phone plans and business insurance at great [i.e. really cheap] rates

The Investment:
That's right it would be wrong to simply think of this as money that you have to spend to buy a Franchise because if you work hard you could be selling a 'split' in 12 months time and when you decide to retire you have a healthy business that you can sell as a going concern, complete with customers.
Your investment includes your Franchise Territory of 5,000 homes, complete business training and support, plus your uniforms, stationary, materials and equipment, and of course professional vehicle signage.

You can own a great business, you can earn great money, and you can have a great lifestyle, working for a great boss. YOU!

What do you think ?

Let's face it; at the end of the day, you have nothing to lose. Call 131 546 and speak to our operators or register your interest by using the enquiry form.

VERY IMPORTANT: Please include your telephone number, email and snail mail addresses.


Year Business Established
1997
Year Franchising Commenced
1997
Awards
Australia's Best Rated Overall Franchise – 2020

Ranked Top 10 for 3 Major Categories – 2019
• Support
• Brand
• Lifestyle

*As per 10 Thousand Feet Research.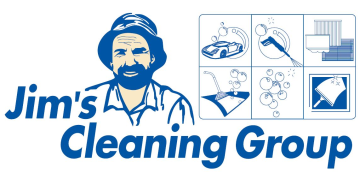 Find out more at the Jim's Cleaning Group Franchise Information page