Internal Ref: Rest of NZ Ag
Summary
Take control of your life and take charge of a trendy, rapidly growing interior design and home staging business which provides: - Excellent Income Potential - Time Flexibility - Low Setup Costs
Location Details
An excellent opportunity to take advantage of the growing residential property market in the Auckland. Enjoy the flexibility of working from home and a high return on investment.
Marketing support
Website, digital marketing, local area marketing and other marketing support is provided by the Franchisor.
We will help you design an effective and high-value Marketing strategy relevant to the local needs of your territory.
We are constantly working with leading franchise experts to bring fresh and innovative marketing ideas to ensure franchisee success.
Training provided
We are not your average franchisor. We believe in nurturing extraordinary and empowered franchisees through comprehensive and ongoing coaching and mentoring.
In addition to comprehensive and well-structured training on design, marketing, and business systems, D-Sign interiors work in partnership with Blue Human Inspirations who will act as your business and personal development mentors. We help our franchise partners with individualised success plans that enable long-term success in both life and business.
Skills
To run a successful and profitable D-Sign Interiors Franchise requires:
1. A creative flair
2. Ability to network and market your services to other business owners and stakeholders
3. A passion and love for art, interior design, homeware, home decorations, furniture, and home staging.
4. Willingness to learn and believe in self-development.
5. A high level of emotional intelligence and empathy.
Length of Agreement
The initial business agreement is for a period of 5 years, with the ability to renew for 3 extensions of 3 years each.
About the Opportunity
At D-Sign Interiors, everyone from our owner, support team, franchisees and their families passionately believe in 'why' we exist and do what we do.

Our Why is simply to take the 'ordinary' out of homes and turn them into 'extraordinary' spaces that delight the senses.

We created our franchise model based on the concept of Ethical Franchising which means always putting our Franchisees First in everything we do.

The Business Opportunity
• High Profitability and Return on Investment
• Benefits of Home-Based Office
• Highly experienced, passionate and motivated support team
• Large Franchise Territories
• Massive Market Potential
• Ongoing coaching and mentoring from dynamic experts

How it works
As a D-Sign Franchisee, your business generates income through home staging and interior design.
After completing our comprehensive training program, you will start the initial prospecting phase of attracting new customers in your chosen territory.
Your business revolves around staging and styling homes which showcases homes to its very best potential so that your clients get the best return as possible.
You constantly add value to your clients by giving great visual appeal to home buyers which increases the sale potential for the home sellers and real estate agents (your clients) while enjoying the creativity of each project.
You will also engage in interior design projects for your clients.

A unique and rewarding Business
This is a great business where every day is different, and each moment is an opportunity to create beautiful spaces and surroundings and making the ordinary to extraordinary.
Australia's property market is forecasted to grow which provides strong market demand for your services.
Most of all, this is a business for someone wanting a change in their lifestyle so that they can unleash their passion and creativity while providing financial freedom.

With 4 franchises established in New Zealand and a strong interest in Australia, this is a rare opportunity that demands your attention!

Year Business Established
2013
Year Franchising Commenced
2018
History
As an entrepreneur, Shreeni J, the founder launched D-Sign Interiors in Christchurch, New Zealand in 2013.
D-Sign Interiors has become a brand which today best represents luxury interiors, and unique D-sign and styling. The D-Sign team along with our franchise partners has helped countless delighted clients achieve their dream space, sell their homes and execute quality interior projects.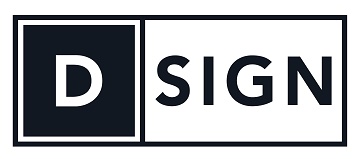 Find out more at the D-Sign Interiors Franchise Information page