Summary
With the 1st release now sold. This is your chance to join the Kleenit team with 4 territories now on offer.
Location Details
Spotswood, Coburg North, Rosanna, South Yarra, Doncaster East, Camberwell, Glen Huntley, Wheelers Hill, Ferntree Gully, Geelong
Marketing support
The Kleenit marketing strategy has been developed with a professional marketing agency to cover digital, social media and traditional advertising platforms to ensure maximum lead generation.
Training provided
No experience necessary, as you will receive comprehensive training in our dedicated training centre.
Skills
Great to tradies or people looking for a hands-on work day by getting your hands dirty and playing with cool tools.
Length of Agreement
20 years in total with no additional costs.
About the Opportunity
Kleenit is a national franchise group who have been operating for over 30 years, with over 50 business owners across Australia.

Right now Kleenit is expanding, this is your chance to join the team of Business Owners.

Don't miss this unique opportunity to join our team and reap the financial and lifestyle benefits of owning your own business, with the muscle and might of a dynamic market leader behind you.

Why is becoming a Business Manager with Kleenit is different?

1. Boundless income potential with a low initial investment and high profit margins.

• Initial investment of $60k franchise fee plus equipment and vehicle (Total costs of $97k).
• Current revenues average $180k per year nationally after royalties.
• Top performers annual revenue is as much as $1 Million per year after royalties.

2. Our unique design allows franchisees to earn income from multiple sources, while operating
just one business.

• We are not like other franchise businesses that only offer a single service or product
(such as lawn mowing or fence construction).
• Our services attract clients from a range of industries including construction, major
infrastructure, industrial, commercial, government, and the domestic sector.

3. Work life balance | Have the freedom to forge a professional life that isn't at adds with your
life style.

• Work all year round with no weather impact as you have a variety of work for all weather
conditions.
• Work ranges from Monday to Friday or alternately take on the out of hours work to boost
your income, the choice is yours.

4. You get to build a business that has unlimited growth potential, not just buy a job.

• Opportunity to take on large contracts with government, councils, main roads,
construction companies with ongoing repeat business.
• Be supported by the Kleenit head office to achieve your business goals including writing
tenders that win work, advertising that generates leads and accounts and back office
support so you can focus on the customer and getting the job done.

Is a Kleenit Franchise the right choice for you?

If you've been thinking about taking the leap for a while, please send us an enquiry, look on our website or contact Barbara Dean on 0414974263 for your comprehensive guide to starting with Kleenit.

Year Business Established
1987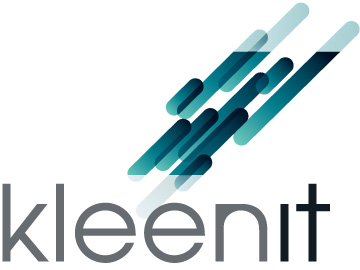 Find out more at the Kleenit Pty Ltd Franchise Information page