Summary
'Apply for a Home Care Assistance franchise and receive FREE our 'Pioneer Package' worth thousands - No Health Care Experience Necessary.
Location Details
Adelaide Metropolitan Locations
This is an extensive territory which comprises a highly sought after demogrpahic for the home care industry. It presents a very strong platform for those who are seeking to build a sucessful home care business. Details upon application.

Marketing support
We have a very innovative and the most comprehensive marketing program in the home care industry. Unlike other franchise concepts that rely heavily on referral marketing, Home Care Assistance taps into every available marketing channel to jump-start and maintain your business growth.

The Marketing Contribution focuses on local marketing activities where the franchisee has significant input into the allocation of their marketing spend.

Training provided
Our comprehensive training program is is designed to provide you with extensive instruction in Operations, Client Care, Employee Care and Marketing.

In addition, we have virtual training modules through our online learning portal, comprehensive manuals and recorded webinars to help you train new staff members and further develop your expertise in all aspects of the business.

Skills
You do not need any particular qualifications to be a Home Care Assistance franchise owner.
Ideal candidates however will be:
- Passionate
- Self-starters
- Team players
- Highly motivated
- Management Experience
- Personable with strong communication skills
- Fast learners
- Financial

*Aged Care Industry Professionals or Business Experience is a bonus.

Length of Agreement
10 years plus 10 years Renewal Term
About the Opportunity
Home Care Assistance is a leading provider of home care for seniors in over 150 territories across the United States, Canada ,Puerto Rico and Australia.

Our mission is to change the way the world ages. We provide older adults with quality care that enables them to live happier, healthier lives at home. Our services are distinguished by the calibre of our caregivers, the responsiveness of our staff and our expertise in Live-In care.

Senior care is one of the fastest growing industries in Australia and will continue to grow rapidly over the next 30 years as the baby boomer generation reaches retirement age.

Home Care Assistance has carefully positioned itself to tap into this multi-billion dollar industry by focusing on the needs of Australia's growing ageing population. Current forecasts suggest that nearly 16.8% of Australians will be 65 years or older by 2020 and one in ten people over 65 will have been diagnosed with dementia. Three in ten people over the age of 85 will suffer from dementia and a large number will need some level of long-term care.

Home Care Assistance is now offering prospective franchise owners the opportunity to
become a business owner for themselves, a job creator for their community and a provider of invaluable piece of mind for families in need.

A Home Care Assistance franchise gives exclusivity in serving over a defined geographical location. Franchisees will provide services to the community in this territory, establishing an office and recruiting and training qualified staff to deliver services.

Home Care Assistance has customised each franchise territory by utilising population sizes, statistics and demographics in order to offer all franchise owners a defined and comprehensive territory from which to operate.

The Home Care Assistance network development plan invites franchisees to participate at the ground level, offering large premium territories to early-bird applicants.

Join our franchise network to take advantage of the most successful business model in the booming senior care industry.

For more information about this business opportunities, please complete the enquiry form

Year Business Established
2014
Year Franchising Commenced
2014
History
Home Care Assistance is a leading provider of home care for seniors in over 150 territories across the United States, Canada ,Puerto Rico and Australia.

Awards
Home Care Assistance has received numerous industry awards in the United States including Entrepreneur's Fastest-Growing Franchises and Franchise Business Review's Top 50 and is a 2015 Franchise500® and Inc. 5000 Company.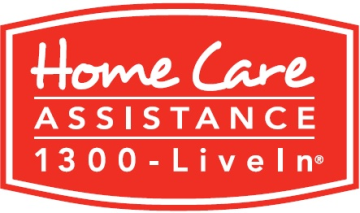 Find out more at the Home Care Assistance Franchise Information page