HOBART - Property Maintenance Franchises available with Hire A Hubby!
Summary
Australia's largest handyman franchise business providing property maintenance services to homes and businesses Nationally.
Marketing support
Our HAH Head Office Marketing team provides a comprehensive strategy for advertising your business from commencement and are heavily involved with further support by providing the following ongoing coverage:

• National marketing campaigns: radio, print media & online ads
• Local area marketing campaigns within your territory
• Social media including Facebook & Twitter
• e-Marketing to customers and monthly newsletters
• Personalised website
• Community noticeboards
• Local sponsorships & home shows

Training provided
An 8 day training course is provided, covering a vast array of topics:

• Customer Service
• Business Planning
• Marketing & Work Generation
• Quoting Processes
• Hands On practical workshop

Continual business & systems training is provided on a regular basis, as well as on an individual's needs basis.

Skills
Our Franchisees come from both corporate and trade backgrounds, from banking to construction. Suitable for individuals who have sound handyman and customer service skills with a desire to own and develop their own business. Trade qualifications can be an advantage, although not a requirement.

Some previous business experience is useful, though not necessary. All franchisees are taught our specific systems and processes. We provide ongoing, extensive support for this facet of the franchise.

About the Opportunity
Hire A Hubby has a range of property maintenance franchise opportunities available nationally. There is availability for those who want to be independent operators, working within a "Man in a Van" setup, to those wishing to expand their business; employing and managing multiple staff and contractors. Property maintenance is a flourishing industry; people have increasingly less time and capacity to attend to their own property.

Hire A Hubby Franchisees service residential real estate, aged care, strata and commercial customers. Offering a solution focussed 'one stop shop'.

Benefits of Joining the Hire A Hubby Network:

• Joining the Franchise Council of Australia's 2018/19 Established Franchise of the Year winner.
• A Minimum Income Guarantee for all new franchisees up to $125,000 Gross Profit.
• Working with an established and market leading brand that generates immediate and ongoing customers from day one.
• Award winning marketing that has a focus on generating new customers while also re-engaging with existing customers.
• Hire A Hubby Commercial Team continually seeking national contracts.
• Tried and proven franchise system that has continued development over the last 22 years.
• Initial training program for all new franchisees to learn the Hire A Hubby systems and hone their skills in the workshop.
• Full business induction and ongoing business support from the Hire A Hubby operations team to ensure franchisees start profitably.
• Build the business to suit your desired return. Whether that be as a Man in a Van or expand the business with staff and subcontractors.
• Develop a financially successful business, with numerous franchisees now turning over $1 million plus.
Year Business Established
1996
Year Franchising Commenced
1997
History
Hire A Hubby is Australia's largest handyman franchise with over 350 franchisees, providing property maintenance services to homes and businesses nationally.

Est. in 1996, Hire A Hubby has experienced steady expansion in Australia over the last 22 years and is now also in the UK and New Zealand.

HAH has become a known and trusted name in the property service and maintenance industry, with strong brand recognition gained through national campaigns.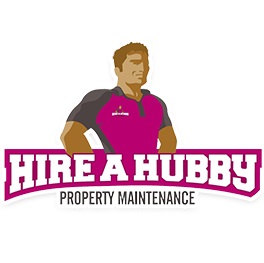 Find out more at the Hire a Hubby Australia Franchise Information page