Summary
Australia's largest handyman franchise business providing property maintenance services to homes and businesses Nationally.
Location Details
Goulburn
Marketing support
Our HAH Head Office Marketing team provides a comprehensive strategy for advertising your business from commencement and are heavily involved with further support by providing the following ongoing coverage:

• National marketing campaigns: radio, print media & online ads
• Local area marketing campaigns within your territory
• Social media including Facebook & Twitter
• e-Marketing to customers and monthly newsletters
• Personalised website
• Community noticeboards
• Local sponsorships & home shows
Training provided
A 8 day training course at Head Office (Brisbane) covering a vast array of topics:

• Customer Service
• Business Planning
• Marketing & Work Generation
• Quoting Process
• Hands On practical work

Continual business & systems training is provided on a regular basis, as well as on an individual's needs basis.
Skills
We are looking for the home handyman with exceptional hand skills as a pre-requisite as we do not teach them in our training. Trade qualifications are an advantage but are not required.

Some previous business knowledge is useful, but all franchisees are taught our specific systems and processes, and we provide support for this facet of the franchise.

Beginner computer knowledge is a minimum, however intermediate skills are more beneficial as our processes are very geared towards technology.
About the Opportunity
Hire A Hubby has a range of franchise opportunities available nationally. There are opportunities for those who want to be independent operators, working within a "man in a van" setup, to those wishing to expand their business and take on and manage multiple employees.


Income Guarantee

Franchise territories are much like the property market; some properties are worth more money than others. Franchising is similar, and it is for this reason that Hire A Hubby has introduced a 3 tier territory classification process.
Territories are designated in accordance with the earning potential of the territory into either a bronze, silver or gold category.

The Income Guarantee was introduced to provide new franchisees and their families with peace of mind and security in the early stages of starting a new business.

Franchisees who do not reach the minimum earning potential set for their category may be eligible to take advantage of the income guarantee.

The Guaranteed amount you will earn is detailed below:

• Bronze Territory – Guaranteed Gross Profit income of $75,000 over the first 50 weeks.

• Silver Territory – Guaranteed Gross Profit income of $100,000 over the first 50 weeks.

• Gold Territory – Guaranteed Gross Profit income of $125,000 over the first 50 weeks.

It is entirely possible to make more than the minimums listed above. Using other sources of labour is just one way to grow your business significantly.


Benefits of Joining the Hire A Hubby Network

Hire A Hubby offers new starters a complete business package to help you establish a successful business. It includes:

• Coordination of the start up process including obtaining a business name and ABN registration
• Two week induction training at our National Training Centre in Brisbane. This includes a TAFE certified training course, as well as training on business planning, accounting, customer service, quoting, marketing and more.
• A strong support network from a qualified maintenance team. You will benefit from regular business reviews as well as our Field Support Program through which you will receive support whilst you are out on the road completing jobs.
• Income Guarantee of up to $125 000
• 24/7 call centre job allocations
• E-marketing systems
• Tried and proven job management systems
Year Business Established
1996
Year Franchising Commenced
1997
History
Hire A Hubby is Australia's largest handyman franchise with over 300 franchisees, providing property maintenance services to homes and businesses nationally.

Est. in 1996, Hire A Hubby has experienced steady expansion in Australia over the last 20 years and is now also in the UK and New Zealand.

HAH has become a known and trusted name with strong brand recognition gained through national campaigns.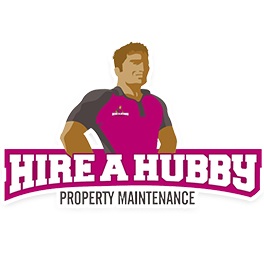 Find out more at the Hire a Hubby Australia Franchise Information page