Summary
This unique, part-time franchise is easy to operate from a suburban home. With no prior experience needed, it offers flexibility, low overheads & a good cash flow. Get mobile & join our team!
Location Details
Brisbane Central North
This franchise services an exclusive area extending east from Mt Glorious towards Bald Hills & Kedron, out to Brisbane Airport via Kedron Brook, south along Brisbane River to Ipswich Motorway, then back up the Western Freeway & out towards Mt Nebo.
Marketing support
Henny Penny Hatching advertises in relevant publications & on relevant websites to promote awareness of our company & to boost sales for all franchisees. New franchisees are given assistance with advertising to promote this already established mobile franchise, & given continued support & advice regarding the generation of fliers for email & regular mail-outs. Plenty of bookings for 2019 have already been taken and there are many more customers still eager to book.
Training provided
All franchisees complete a comprehensive, four-day training program at our Queensland Head Office. This program covers all aspects of the business, including maintenance and set-up of all equipment, database training, marketing and sales advice and hands-on, supervised delivery experience. Continued, round-the-clock advice and support is also available to ensure that you are able to get the best out of your mobile franchise.
Skills
No industry experience is required; however, as Henny Penny Hatching involves communicating directly with the public, it helps if you enjoy interacting with people as well as nurturing animals. We are interested in attracting enthusiastic, energetic franchisees who demonstrate honesty, integrity, drive, initiative, flexibility, good communication skills and a desire to succeed. As this is a mobile franchise, a current driver's license is necessary. Franchisees must also meet the 'working with children' requirements for their state.
Length of Agreement
When purchasing one of our mobile franchises, all franchisees sign a 5 year franchise agreement, with the option to renew this agreement for a further 5 years.

About the Opportunity
Brisbane Central North is an established franchise. It operates in an area that has been serviced by Henny Penny Hatching for 16 years. The franchise has been actively marketed & has developed a strong customer base. It has has great potential for a buyer.

Henny Penny Hatching brings a piece of the farm to the city, providing interactive education & hours of enjoyment for customers, by delivering hatching programs to a variety of venues (child care centres, schools, aged-care facilities, etc.). Our program is enjoyed by people of all ages.

This Henny Penny Hatching mobile franchise consists of a colourful box trailer (easily towed by a family car) & all of the necessary equipment. Some extra equipment is ialso ncluded with the sale of this franchise.

Each franchisee is provided with a substantial delivery area & a ready-to-go database, giving you access to a sizeable customer base. Our program is popular & well-received & franchisees enjoy a very high re-booking rate from year to year.

Deliveries are made on a Monday. Collection takes place eleven days later, on a Friday. Franchisees are responsible for delivering, setting up, then collecting the simple, easy-to-manage equipment, & ensuring that their customers receive maximum enjoyment from the program. Full training & continued support are provided to ensure that you feel confident & that your business reaches its potential.

Henny Penny Hatching is ideal for the at-home-parent who wishes to work part-time. It also has appeal for the early retiree & for those who are looking for something unique, which gives them contact with animals & people. A few hours for office-work & preparation in addition to delivery & collection times, make it a 2-3 day per week business which has the potential to provide your family with significant extra income. Best of all, office work can be completed during hours that suit you.

Become a Henny Penny Hatching Franchisee & Enjoy:
• Low overheads
• Comprehensive, hands-on training in all areas
• Access to round-the-clock advice
• Marketing back-up
• A high profit business
• A good cash flow
• Being part of a team, whilst still having the independence to work your own hours
• Providing a well presented product with great market potential

Henny Penny Hatching is an established & respected business which is well known in Brisbane, Sydney, Melbourne & Adelaide. As one of our franchisees you will become part of a premier team, which has many years of experience in the field & is ready to support you with getting your mobile franchise off the ground.

Year Business Established
1991
Year Franchising Commenced
2001
History
Established initially under Old MacDonald's Farms in 1991, Henny Penny Hatching was franchised in 1992, servicing just schools in Brisbane. Since then, Henny Penny Hatching has expanded its services, with franchisees now delivering chicken hatching programs to a variety of different venues, and in four different states. Opportunities exist in a number of locations across Australia, with several new and several pre-existing mobile franchises now available for sale in 2019 as we continue our expansion.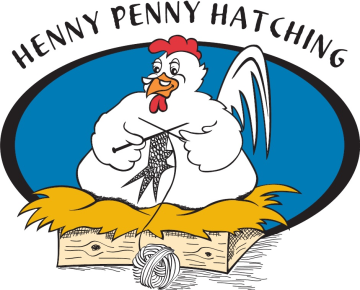 Find out more at the Henny Penny Hatching Franchise Information page