Summary
Nutrition Station is seeking a new, motivated franchisee to bring Nutrition Station to the Adelaide CBD. Proven highly successful in NSW, it is time to take over South Australia.
Marketing Fees
2% of gross
Location Details
The Adelaide CBD territory is available now. A site is to be found once the territory is purchased. Nutrition Station has optional leasing assistance and support.
Marketing support
Franchisees are provided with Marketing assistance leading into the stores Grand Opening as well as ongoing marketing support. Each store is included in National Campaign's and provided with localized marketing frameworks aimed at increasing brand awareness, community involvement, and greater foot-traffic.
Training provided
New franchisees are required to undertake hands on training prior to the store opening. Training includes a comprehensive overview of both the front and back-of-house, point-of-sale, marketing, barista course and a breakdown of our Nutrition Station World Manager training platform.
Skills
Team Player. We believe in working together towards one goal.

Passionate. You believe in the power of health food, as well as the positive influence Nutrition Station has within the community.

Hard Working. You like the idea of operating your own store and growing your own business.
Length of Agreement
Typically a 4-year agreement with an option to renew another 4-year agreement. This may vary with the terms of a lease.
About the Opportunity
Here's your opportunity to join an exceptional health food business pioneering the way to make a healthy lifestyle accessible to all.

Nutrition Station caters to all tastes and provides an ever-increasing range of innovative products including High Protein Pancakes, Healthy Food (Breakfast, Lunch, and Dinners), Organic Coffee, Superfood Smoothies and NU Bowls. We even offer an extremely unique home meal service (NU Meals) cooked fresh in our stores and delivered to your door.

As a Nutrition Station franchisee, you will be leading the way in a booming industry, supported by Head Office to ensure a distinct advantage in the market:
Pre-existing and positive brand awareness
Established business processes and ongoing support
Cooperative marketing efforts to drive customer acquisition and loyalty
Who is best suited to a Nutrition Station Franchise?

We have strong and refined operations that need to be followed in order to maximise efficiency and success, and the model suits many individuals from various backgrounds, such as:
Leaders, communicators, and team players
Those with a passion for new business concepts
Anyone willing to work hard in order to grow a prosperous café

Our point of difference within the market has proven to be highly sought after. Healthier lifestyles are being prioritized more than ever. Healthy eating is a lifestyle, not a fad, and there has never been a better time to be involved with Nutrition Station.


Year Business Established
2012
Year Franchising Commenced
2013
History
Nutrition Station was founded in 2012. Opening as a protein shake kiosk and within a year had opened four new franchised locations Australia wide.
Realising that there continued to be a gap in the market, Nutrition Station expanded their product offering to include food, becoming a full-service health food café.
Invaluable experience and 25 stores later, Nutrition Station is positioned as a brand and franchise business to expand rapidly across Australia.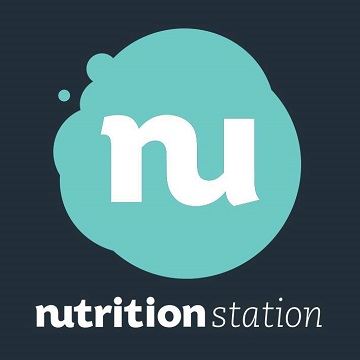 Find out more at the Nutrition Station Franchise Information page