Summary
Drug-Safe Workplaces help our clients improve their Workplace Health & Safety, reducing risk and protecting lives through: • Policy Implementation • Health Education Workshops • Testing Services
Location Details
Ballarat
Ballarat's economy is driven by the service industry, but includes Manufacturing, Mining & agriculture.

Manufacturing heavyweights such as Mars and McCain reside there.

Workplace Alcohol and Drug Testing services are much needed.

Marketing support
You will benefit from both national and local territory specific marketing and PR campaigns. The franchisor, Drug Safe Workplaces, from experience gained through 20 years in the industry, has put together a comprehensive list of client prospecting specific marketing material.

We are constantly working with leading franchise experts to bring fresh and innovative marketing ideas to ensure franchisee success.
Training provided
Your journey starts with our initial 5-day training program. In this program, you will learn how to effectively market and build your business in the shortest amount of time.

You will also gain a accreditation to conduct AOD tests.

We believe that training, coaching and mentoring is a never-ending process and so in our model, it never ends!

We meet with our franchisees on a monthly basis, either face to face or online and in many cases keep in touch many times a week. We are there whenever you need us and will help you along the way
Skills
To run a successful Drug-Safe communities franchise, requires:
1. Excellent communication and interpersonal skills
2. Ability to network and market our services to other business owners and stakeholders.
3. Willingness to learn and embrace self-development.
4. Be an excellent team player who can work with an established systems.
5. Possess a valid drivers license.
6. Previous experience in running your own business or a franchise would be advantageous but not critical.
7. Have a passion for positive change in this country.

Length of Agreement
Initial franchise Agreement is for a period of 6 years, with the ability to renew for another 6 years at the end of the initial term.
About the Opportunity
Our WHY
We believe in making our businesses and Australian communities safer through the reduction in the dependence of Illicit Drugs and Alcohol which is rapidly destroying lives.

At Drug-Safe Communities, everyone from our owner, support team, franchisees and their families passionately believe in 'why' we exist and do what we do.

Our 'why' is to create a safe, happy and vibrant future for our communities, so that people can go about their lives with purpose and fulfilment.

The Business Opportunity
• High Margin, Profitability Potential
• Benefits of Home-Based Office
• Highly experienced, passionate and motivated support team
• Large Franchise Territories
• Massive Market Potential
• Ability to positively impact your local business and communities
• Ongoing coaching and mentoring through our Drug-Safe Academy

How it works
A Drug-Safe Communities franchisee has the unique opportunity to work with a substantial number of businesses in their franchise territory by providing our unique Drug-Safe Solution that helps clients increase workplace safety, productivity, and profitability.

This proven solution, gained from over 20 years in the industry, includes review and enhancement of client's Alcohol and Other Drugs (AOD) Policy, conducting training workshops for management and employees and most importantly run a systematic and highly efficient AOD Screening program through the use of the franchisee's Mobile AOD Testing Van.

The success of your franchise operation will be determined by your passion and motivation to make a real difference in your community through actively prospecting for new clients, the majority of whom do not understand the actual costs of AOD affected employees.

You will build your customer base by being actively involved in business and community networking and education, through face to face and online channels.

As the Alcohol and Drug Epidemic rises in this country, the real value and need for your services is very apparent and needed desperately.

Your Mobile AOD Testing Van will be essential operational and marketing tool in your business and be part of your business structure.

As a responsible franchisor, we believe in the philosophy of 'Franchisee First.' We strive to set ourselves apart from others in an industry where credibility is at an all-time low.
Put simply 'Franchisee First' means us asking the question "How will any decision we make as a franchisor affect the lives and future of our franchisees and their families?".

Year Business Established
2000
Year Franchising Commenced
2016
History
Our parent company, Drug-Safe Australia, started almost 20 years ago, through a personal loss from the misuse of drugs. Our founder, who pioneered the AOD testing industry from a back of a small campervan, went on to create Australia's largest private AOD screening company.

We are proud of our heritage and know-how, and our Drug-Safe Communities franchisees benefit from this experience.

Awards
Nominated in 2018 as one of Australia's best franchise opportunity by the FCA!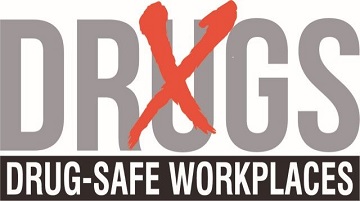 Find out more at the Drug-Safe Workplaces Franchise Information page