Summary
Snap provides an exciting opportunity to own your own successful franchise business, where financial & lifestyle rewards are in your control.
Location Details
Located in a busy business district, Snap Campbellfield has a rich and successful history with the local Campbellfield area. Snap has 145 Centres around Australia with opportunities available Australia-wide.
Marketing support
Snap provides every Centre with a range of National and local marketing initiatives. This includes but is not limited to:

• National branding and local implementation support
• Marketing campaign initiatives, both national and local
• Centre marketing materials and client service sales tools
• Digital assets and packaging guides
• Product knowledge, pricing and campaign based advertising support
• Search engine marketing (SEM) and optimisation (SEO)
• Partner programs, such as the Qantas Business Rewards Program
• Social media support
Training provided
Snap devotes time and resources to a head office training regime with our energetic team to induct the incoming Franchise Owner(s). This is combined with in-Centre training with a dedicated area manager to guide exiting Owners, new Owners and Centre staff.

Training involves all aspects of running the business, including but not limited to:

• Centre/business management
• Operations & product production
• Staff recruitment and human resources
• Sales & marketing
• Financial controls and legal proceedings
Skills
We recognise our network is only as strong and successful as our Franchisees, so selecting the right people is an important part of our business. Demand for new and resale franchises remains strong. Key qualities we look for in potential Franchisees are:

• Dedicated and committed to their business
• Good people skills to build relationships
• Excellent selling skills
• Desire to help small businesses grow and succeed
• Positive & outgoing
• Ability to have fun
• Quick to learn
Length of Agreement
Franchise Agreement – 10-year term
• Franchise royalties – 8%
• Marketing Ad Levy – 2%
• Trading Hours – 8:30AM-5PM, Monday to Friday
• Monthly IT Levy – multiple support system available for your business - $945 plus GST
(excludes online client products)
• Business to Business (B2) & Business to Consumer (B2C) environments
• Fantastic products & services, including:
- Digital & offset printing (including large format)
- Graphic design
- Websites & other digital products
- Marketing services
About the Opportunity
Working with Snap will offer you a number of terrific opportunities, which include:

• We're the most recognised print, design and online marketing services brand in Australia
• We have over 145 highly active marketing territories in Australia
• We service well over 500,000 business customers annually
• We turn over more than $150 million dollars per annum globally
• We have continually evolved over our 100+ years, and continue to keep a keen eye on the future
•We have an award-winning training programme that ensures all of our Franchisees are ready to go from day one.
Year Business Established
1899
Year Franchising Commenced
1978
History
Founded in 1899, Snap is a 100% Australian-owned company. Our success over 100 years comes down to our ability to always adapt and evolve.

Of course, the foundations of the Snap brand are timeless - we always deliver outstanding service to our clients, we offer top quality products and services. However, we stay up-to-date with the very latest trends in digital printing and online marketing.
Awards
We are proud to have secured these sought-after industry awards:

• Silver Medal NSW Printing Industries Craftsmanship Awards, Education & Training Initiatives 2011
• 4 times Winner Excellence in Service Franchising Award - Franchise Council of Australia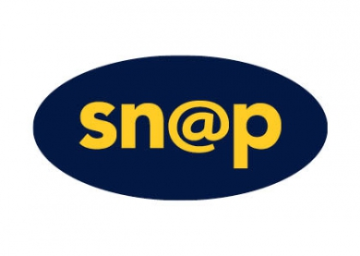 Find out more at the Snap Franchising Limited Franchise Information page