Summary
Snap Chatswood West is situated amongst a variety of Small-Medium Businesses across Sydneys Lower North Shore area. Public transport is within walking distance, as well as two large shopping Centres.
Location Details
This high traffic area has street level access and provides a corporate environment for clients to meet with your sales consultants. Newly refurbished, the space creates a professional workspace for your employees.
Marketing support
Snap provides every Centre with a range of National and local marketing initiatives. This includes but is not limited to:

• National branding and local implementation support
• Marketing campaign initiatives, both national and local
• Centre marketing materials and client service sales tools
• Digital assets and packaging guides
• Product knowledge, pricing and campaign based advertising support
• Search engine marketing (SEM) and optimisation (SEO)
• Partner programs, such as the Qantas Business Rewards Program
• Social media support
Training provided
Snap devotes time and resources to a head office training regime with our energetic team to induct the incoming Franchise Owner(s). This is combined with in-Centre training with a dedicated area manager to guide exiting Owners, new Owners and Centre staff.

Training involves all aspects of running the business, including but not limited to:

• Centre/business management
• Operations & product production
• Staff recruitment and human resources
• Sales & marketing
• Financial controls and legal proceedings
Skills
We recognise our network is only as strong and successful as our Franchisees, so selecting the right people is an important part of our business. Demand for new and resale franchises remains strong. Key qualities we look for in potential Franchisees are:

• Dedicated and committed to their business
• Good people skills to build relationships
• Excellent selling skills
• Desire to help small businesses grow and succeed
• Positive & outgoing
• Ability to have fun
• Quick to learn
Length of Agreement
Franchise Agreement – 10-year term
• Franchise royalties – 8%
• Marketing Ad Levy – 2%
• Trading Hours – 8:30AM-5PM, Monday to Friday
• Monthly IT Levy – multiple support system available for your business - $945 plus GST
(excludes online client products)
• Business to Business (B2) & Business to Consumer (B2C) environments
• Fantastic products & services, including:
- Digital & offset printing (including large format)
- Graphic design
- Websites & other digital products
- Marketing services
About the Opportunity
Some facts you should know about us:

• We have more than 145 active marketing territories in Australia
• We service over 600,000 business customers annually
• We turn over more than $150 million dollars per annum
• We're the most recognised print, design and online marketing services brand in Australia
• We have been evolving for over 100 years

Benefits of joining Snap

• Australia's Number 1 print, design and online marketing services brand
• Proven franchise model
• Access to large supplier base
• Dedicated non-compete territory and non-compete marketing territory
• Sales incentive trips, national franchisee conventions and sales awards to recognise
high sales achievers
• Strong support with business establishment, sales, operations, IT, induction and ongoing training, branding and local area marketing
• Create a saleable asset

Embracing Technology

• Snap Centres handle a wide variety of print and design work for their corporate client base every day.
• Consumers are increasingly choosing to receive information online in addition to print, and SMEs have modified their marketing strategy and marketing material requirements accordingly.
• Many SMEs now run integrated campaigns, reaching their customers via both print and online.
• Snap was quick to spot this trend and diversify its product range, offering website design and online marketing services in addition to traditional print and design.

Client focussed business

The type of person who is successful as a Snap Franchisee is someone who:
• Is driven and client-focussed
• Is technologically-savvy
• Has a real desire to help SMEs succeed
• Enjoys working for themselves and securing the financial rewards that come from having a successful business.

Does this sound like you?

"I want to be my own boss."
"I'm positive and motivated."
"I can manage myself and others."
"I'm capable of running my own business."
"I love sales and dealing with people."

The key to Snap's enduring success is that we are "good people to work with". Quite simply, people are important at Snap. Caring about people, whether it's our Franchisees, our Suppliers, our employees or our Group's SME clients, is at the heart of our business.
If you agree with the above statements, joining Snap could be the right move for you.


Year Business Established
1899
Year Franchising Commenced
1978
History
Experienced Franchisor
Snap is a 100% Australian-owned company founded in 1899. We've adapted, evolved and changed since our inception which is why we are as successful today as we were 100 years ago. We believe that's because the foundations of the Snap brand are timeless - we always deliver outstanding service to our clients, we offer top quality products and services and we keep up-to-date with the very latest trends in digital printing and online marketing for SMEs.
Awards
We are proud to have secured sought-after industry awards including
Silver Medal NSW Printing Industries Craftsmanship Awards, Education & Training Initiatives 2011

4 times Winner Excellence in Service Franchising Award - Franchise Council of Australia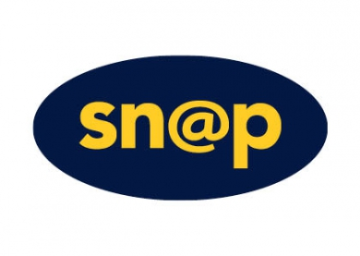 Find out more at the Snap Franchising Limited Franchise Information page