Summary
IMPROVE YOUR QUALITY OF LIFE WHILE MAKING AMAZING MONEY! Get Full Training and support, and embark on an exciting new life in your own business.
Location Details
4 TERRITORIES AVAILABLE ACROSS BRISBANE
Marketing support
A STEADY, RELIABLE FLOW OF WORK

As a Gold Roofing franchisee, you receive all of the benefits of a business, which means you get the freedom of being your own boss, working if and when you want to, making great money, but with the added benefit of not having to do any sales or marketing! We give you guaranteed work.



Training provided
FULL EXTENSIVE TRAINING…SO ALMOST ANYONE CAN DO THIS

If you've never worked on roofs before, or done anything like this...don't worry...it's actually not that hard. And we'll train you in all aspects so that by the time you're out there doing it, you'll be more than capable.
Length of Agreement
5 years plus another 5 year option
About the Opportunity
"AT LAST…BE YOUR OWN BOSS, RECEIVE GREAT SUPPORT, HAVE THE SECURITY OF AN INCOME GUARANTEE...AND YOU DON'T HAVE TO WORRY ABOUT SALES OR MARKETING!"

THIS OPPORTUNITY IS PERFECT FOR YOU IF :

• You like to work outdoors
• You enjoy finishing work early most days - typical hours 7am - 3pm.
• You want to make 3,000 per week +
• You are looking for a change
• You want to gain some great new skills
• You'd love to be your own boss...where YOU are rewarded for your hard work.

FOR BENEFITS LIKE THAT, YOU'D EXPECT TO PAY THROUGH THE NOSE, RIGHT..?

You can get into a franchise with us for only $49K. That's less than what you'll pay for a typical services franchise...yet you make more money...and you don;t have to worry about chasing the work.

INCOME GUARANTEE...

Our franchisee super guarantee says "We guarantee as long as you follow our system that you'll make at least $75,000 per year, or we pay you the difference!"

SO HERE'S WHAT YOU GET IN A GOLD ROOFING FRANCHISE :

• Training and business coaching
• Uniforms
• Industrial and commercial strenght machines and equipment worth $16,000
• Manuals and support material.
• Freedom. You get to choose when you work.
• A total turn-key business where you can make money from day 1

WHY CHOOSE US..?

Most systems promise you won't run out of work "as long as you follow their system" but in reality, speak with most franchisees from other systems and you'll hear that it's not that easy. And that chasing the work is the hardest part. Well, we give you the work. Simple as that!

NEXT STEP:

Simply fill in your details at the top right of this page, and click "send enquiry".

From there you'll be posted an info pack which explains the opportunity further.

You'll be placed under no obligation at any time...we promise not to hassle you!

Don't hesitate because we're only awarding one territory per month and your territory might go. So don't miss out.

Fill in your details and click send enquiry NOW!
Year Business Established
2014
Year Franchising Commenced
2018
History
Gold Roofing was founded in 2014. The owner had founded and built one of Australia's largest roof restoration buisnesses prior to this.
In 2016, two other partners came on board, both whom had extensive experience running companies in the services areas, as well as retail. The three of them combined their business knowlege and experience to build what is today a dynamic company targeting the premium end of the market yet at a cometitive price....a very rare combination.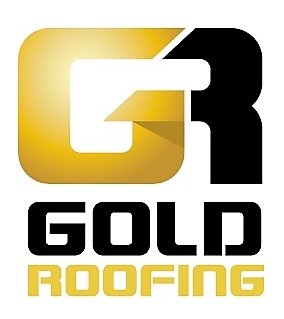 Find out more at the Gold Roofing Franchise Information page