Summary
We're proud to be the global leaders of our industry, because we partner with people who are just like us. Driven, passionate, success-seeking and all-round nice positive people!
Location Details
Fantastic busy street location!
Marketing support
Your clinic will be part of all national marketing strategies and will gain support with local initiatives too! Laser Clinics Australia pride ourselves on developing unique and successful campaigns to drive your clinic results.
Training provided
A briefing on our overall business operations to ensure franchise partners are comfortable with how the clinic operates.
• Ongoing training on our products & services.
• Marketing initiatives at a national & local clinic level.
• Human resource support to ensure clinics build high performing teams.
• The recruitment & training of cosmetic injectors.
• Legal support & retail lease negotiation assistance.
• Ongoing IT support & a full suite of cloud-based business management tools.


Skills
We are looking for partners who are:
• Passionate & willing to learn and grow
• Dedicated to the business full time
• Able to demonstrate leadership & can motivate teams
• Positive, outgoing & enthusiastic
• Ready to be part of a team
• Service orientated & motivated


Length of Agreement
5 years and an option for a further 5 years.
About the Opportunity
At Laser Clinics Australia you aren't just buying a business; you are buying an established brand and market leader. We have clinics across Australia in the country's prime retail locations and are looking for passionate and dedicated people to join our team.
The unique partnership model greatly reduces start – up costs as they are shared between you and LCA. This equates to an initial investment of approximately $290K - $350K for each franchise partner plus franchise fees. Franchise partners now have the opportunity to finance the lasers to help further reduce the upfront capital required. (Pending approval.)
Our support office is there to provide your franchise with big business capabilities including marketing support, operational guidance, legal advice, technical assistance and human resources support. A comprehensive training program, ongoing operational support and a full suite of cloud-based business management tools assist with the growth and success of your clinic.
As a premium turn-key franchise, each new state-of-the-art clinic will come fully furnished, including IT set up, industry Leading equipment and retail and professional stock.


Year Business Established
2008
Year Franchising Commenced
2013
Awards
We were awarded the Franchise Council of Australia Emerging Franchisor of 2018! And in 2018 were ranked in the top 50 of the Smart50 Awards, finalist in the Top Franchise Award and the Smart and Lasting Awards.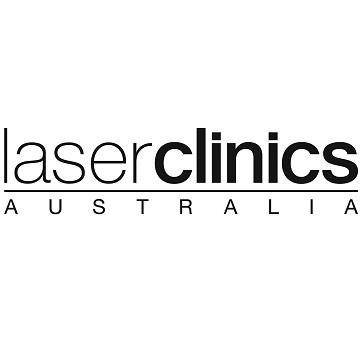 Find out more at the Laser Clinics Australia Franchise Information page