Summary
FOX Mowing & Gardening may be a new brand, however, we have 30+ years exp. in the mowing and gardening business in Australia and have just sold our 170th franchise. The Fox difference is smarter.
Location Details
Melbourne
Marketing support
From each franchise sale we invest $5000 into advertising. This initial advertising is intended to build the client base for each franchise owner.
On an ongoing basis franchise owners contribute $32 per week into a shared advertising pool which is used to maintain brand awareness and each franchise owners client base.



Training provided
Our initial training will be personalised to your needs. We understand that our franchise owners will come from different backgrounds and thus posses a different skill set. Therefore we will sit down with you to work out the areas you need training in and provide this for you, rather than re-train you in areas you are already proficient in. We believe this will be more beneficial to you and provide you with the necessary skills you will need from day one to be as successful as you can.
Skills
You need to be:
Highly motivated
Committed to offering excellent and responsive customer service
Willing to participate in a fun and supportive environment
Respectful and able to get on well with others
Length of Agreement
The FOX franchise agreement is for an initial period of 10 years.
The agreement is renewable for further periods of 10 years. There is no charge to renew the agreement.
About the Opportunity
Become A Part Of The Fastest-Growing Lawn Mowing And Gardening Business In Australia & Now NZ, Which Comes With Large Territories, Fairer Fees And The Industry's Best Income Guarantee!

Fox Mowing & Gardening is led by a team of highly experienced people who have been in the mowing franchise industry since 1989. Skilled in team member training, coaching and support, they decided to establish Fox Mowing in 2012 and have become the fastest-growing lawn mowing and gardening business in Australia in just 8 years, also launching in NZ.

As a Fox Mowing team member, we'll help set you up with everything you need to get your business up and running. We offer you the opportunity to combine your skills with our knowledge, experience, and support to create a business that is valued by yourself and your clients. Our business model relieves you of the corporate routine to enjoy a steady income with the flexibility to spend more time with your friends and family.

Advantages of Owning a Fox Mowing Business:
A business opportunity with a very reasonable upfront investment
Lower and fairer fixed ongoing fees, from just $23.24 a day, with no commissions or percentages taken
Large local territories meaning you work close to home
Professional trailers and equipment at the lowest prices
Industry-specific one-on-one training and the support to run your business successfully
Guaranteed minimum income for the first 6 months of your business
Flexibility to choose your working hours, holidays and spare time as you see fit
No hidden costs or conditions along with a trial day to experience it for yourself first
As Foxes, members earn on average $4-600 per day, once established $100K plus per year
This is an unlimited growth business with single operator businesses earning $200K+ and staffed businesses within Fox earning $600K+ and growing
Start from just over $6,000 upfront plus equipment and trailer on Fox's business repayment plan, making it very affordable

We are committed to helping you establish and maintain a long-term and viable business. We are dedicated to your success because when you are successful so are we.

We are looking for organised and well-presented individuals who maintain high quality standards within their work and can provide reliable and consistent services.

If this sounds like you, then Contact our Team Now for an information pack, an informal discussion and an invitation to spend a trial day out on the road with a Fox to see if the business is for you.
Year Business Established
2012
Year Franchising Commenced
2012
History
Phil & Liz Maunder purchased a Jim's Mowing franchise in Melbourne in 1989. They moved to Adelaide in 1990 to become the first ever franchisors in Jim's Mowing where over a 15 year period they built the business into a household name with around 170 franchisees. They sold the business in 2005.


In 2012 they saw the opportunity to establish a new franchised gardening business in Australia with a focus on exemplary client and franchise owner service. Hence the launch of FOX Mowing & Gardening.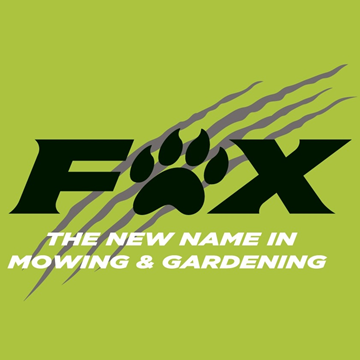 Find out more at the Fox Mowing Franchise Information page