Summary
FOX Mowing & Gardening may be a new brand, however, we have 30+ years exp. in the mowing and gardening business in Australia and have just sold our 150th franchise. The Fox difference is smarter.
Marketing support
On an ongoing basis franchise owners contribute $32 per week into a shared advertising pool which is used to maintain brand awareness and each franchise owners client base.



Training provided
Our initial training will be personalised to your needs. We understand that our franchise owners will come from different backgrounds and thus possess a different skill set. Therefore we will sit down with you to work out the areas you need training in and provide this for you, rather than re-train you in areas you are already proficient in. We believe this will be more beneficial to you and provide you with the necessary skills you will need from day one to be as successful as you can.
Skills
You need to be:
Highly motivated
Committed to offering excellent and responsive customer service
Willing to participate in a fun and supportive environment
Respectful and able to get on well with others
Length of Agreement
The FOX franchise agreement is for an initial period of 10 years.
The agreement is renewable for further periods of 10 years. There is no charge to renew the agreement.
About the Opportunity
We have used our knowledge of the market in Australia to create what we believe is the best franchised mowing and gardening business available.

FOX offers you the opportunity to combine your skills with our knowledge and expertise to build a business that will offer you independence, financial reward and flexibility. Self fulfillment and a strong career future lies ahead for all new Franchisees.

So get smarter and join the FOX team.


THE FOX DIFFERENCE IS SMARTER

TERITORIES:

Founding franchise owners will have a significantly sized territor. The territory will be substantially larger than what other gardening franchises offer and will provide FOX franchise owners with ample opportunity to build a significant business as well providing security against other franchise owners muscling in on your territory.

Large territories will also provide FOX franchise owners with excellent opportunities to sell off parts of their territory as their client base builds. This can provide excellent capital gains as well cr

A NAME, NOT A CODE OR NUMBER:

At FOX we only anticipate that we will have around 250 franchise owners.

A lower number of franchise owners will mean that the National Franchisor and head office staff will always know who you are and be able to provide personalised and friendly support and service to all FOX franchise owners. Being a FOX franchise owner will be more like being part of a family, not a large corporation.

MOWING & GARDENING IS ALL WE DO:

There will not be FOX Cleaning, FOX Antennas, FOX Fencing, or FOX anything else. This will allow us and our staff to focus on our core activities and become experts in the Mowing & Gardening field. The FOX Mowing & Gardening brand will not be diluted, and will become a strong brand synonymous with Mowing & Gardening.


A SIMPLE FEE STRUCTURE:

Our fee structure is simple and easy to understand. The more you make, the less fees (in percentage terms) you pay.

Our Franchise Agreement is simple, easy to understand and written in plain english. No jargon, no fine print.

THE FOX TURNOVER GUARANTEE

The Turnover Guarantee is simple. For the 12 weeks of your business your turnover guarantee is a minimum of $1000 pw, for weeks 13 thru to 24 your turnover guarantee is a minimum of $1500 pw.


Year Business Established
2012
Year Franchising Commenced
2012
History
Phil & Liz Maunder purchased a Jim's Mowing franchise in Melbourne in 1989. They moved to Adelaide in 1990 to become the first ever franchisors in Jim's Mowing where over a 15 year period they built the business into a household name with around 170 franchisees. They sold the business in 2005.


In 2012 they saw the opportunity to establish a new franchised gardening business in Australia with a focus on exemplary client and franchise owner service. Hence the launch of FOX Mowing & Gardening.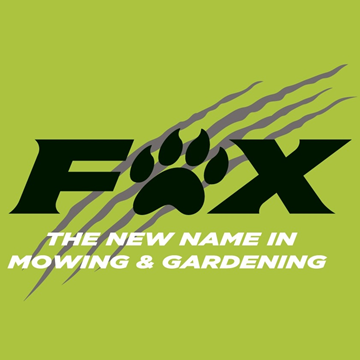 Find out more at the Fox Mowing Franchise Information page