Summary
FocalPoints' excellent reputation and highly-regarded resources are unrivalled. Founded by Brian Tracy, we provide you brand credibility, prestige, trust, respect and a 35 years history of success.
Location Details
Over 2 million small-to-medium businesses to work with! FocalPoint Business Coaches work with sololpreneurs through to large organisations.

Work anywhere in Australia: You can even Coach from the beach!



Marketing support
Your toolbox includes:

$10,000 inventory = $35,000+ revenue!

Personalised, eye-catching promotional materials, website, professional bio. Your Own Coach!!

Full range of G-suite management applications / marketing set-up / sales tools / QuickStart lead generation campaign

10-week Strong Start mentoring / regular team 'huddles' and 'fireside' team calls

International conference is popular for learning and networking - NEW ORLEANS IN APRIL 2020

All coaches support and share ideas on team mobile channel - team!








Training provided
As a new FocalPoint business coach, you will dive right in with the on-boarding program in Australia and then fly to sunny California for a 6-day interactive certification program. Expenses are included. Ongoing, our coaches have access to 150 hours of training each year which is why they are leaders in this field.

After the comprehensive start-up training, you will be matched with an experienced coach who will work closely with you to launch your coaching and training practice.

Coach Accelerator Program / Extensive online resources
Skills
If you have 15+ years of business experience, want to work for yourself and have a sincere desire to help others through a results-oriented approach, you could qualify to become a FocalPoint business coach. Business coaching can only be facilitated properly and successsfully by qualified coaches.

A professional business coach is a relatively unique individual. The best coaches have a strong business background, are committed to their own ongoing education and are confident, amiable personalities who genuinely enjoy helping others.
Length of Agreement
5+5+5 (no renewal fees)

You own your own clients unlike competitor offerings. Multiple revenue streams and no micro-managing!
About the Opportunity
All top performers have coaches. Qualified FocalPoint business coaches know how to get results quickly!

What makes a good business coach?

Some unemployed executives claim to be business coaches but anyone with a loose operating idea, a home-grown system and a short-term strategy never lasts. Business owners and executives are looking for leading-edge strategies and established models which are out of reach for the business coach that has hung out their own shingle. Our global economy requires a universal perspective on local challenges so the network of support that a coach can draw on is critical.

That's where FocalPoint comes in:

As business owners, FP coaches are peers with their clients so their coaching is more relevant. They offer a respected brand and programs with systemised, proven results. The integrity of the brand attracts clients. The content and delivery of the well-researched materials provide consistent outcomes. FocalPoint coaching and training programs have a proactive approach to business improvement and are based on regular, client-driven feedback. Large companies prefer these well-tested systems.


The value of business coaching:

Smart business owners and executives know that business coaches are essential in our fast-paced world. Studies show that 86% of businesses are underachieving. Executives are being asked to do substantially more with fewer resources. Today, the average person changes jobs 12 times. The average position lasts 2 years. FocalPoint business coaches work step-by-step with business leaders so they can move into the top 10% of achievers.

Thinking about becoming a coach?

If you have 15+ years of business experience, want to work for yourself and have a sincere desire to help others through a results-oriented approach, you could qualify to become a professional FocalPoint business coach. Our team of 230 coaches worldwide is made up of senior executives that have left the corporate world to use their skills to mentor others.

Why FocalPoint?

The FocalPoint coaching and training programs have been personally developed by legendary business leader Brian Tracy during 35 years of research and are proven to get results. You will find the "very best of" Brian's entrepreneurial and professional development strategy in all our training and coaching materials. Brian's business building tools, systems and methodology guarantee a distinct advantage!

Has Business Coaching sparked your interest?

Let's talk! Andrew Phillips - +61 418 500 721 - visit www.focalpointfranchise.biz
Year Business Established
1986
Year Franchising Commenced
2005
History
Established 1986 in Canada. Now offering professional business coaching and training worldwide. Founded by Brian Tracy, best-selling author of 85 books, international speaker and recognised expert in personal and professional achievement. FocalPoint has a team of 230 business coaches throughout the world and we are looking to grow the regional team. FocalPoint in Australia/NZ is owned and operated by Andrew Phillips who is a business owner with 25 years of experience in Australia and overseas and he as been a business coach for 12 years.
Awards
FocalPoint International Conference 2019: A coach from Queensland won the Brian Tracy International Salesperson of the Year and a coach from WA won the Global Award for Coaching Excellence based on client satisfaction and ROI. Aussies lead the way!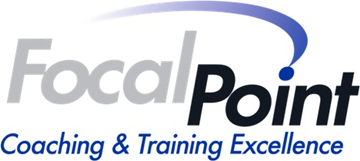 Find out more at the Focal Point International Franchise Information page