Summary
FocalPoint offers exclusive rights to NZ. Are you an ambitious professional with Business Leadership & Sales experience? We offer world class marketing, support resources, training & residual income
Location Details
The exclusive Master Distributor will sell franchies throughout New Zealand.

Marketing support
FocalPoint provides our Coaches with superior products & training, proposals, marketing & sales templates, networks, ongoing training & consistent communication and advice.

We will help you achieve an outstanding income. Visit www.focalpointfranchise.biz for testimonials.

You will benefit from a state-of-the-art website, CRM and email marketing platform service which is tailored to your business & will enhance your outcomes.
Training provided
Our partners complete on-boarding training and then a 6 day live certification course in San Diego or Vancouver. Local training is in Aust or NZ. Expenses are included. Ongoing, you will access 150 hours per year of training; You will be appointed a Practice Mentor coach and have weekly teleconferences & international coaching.

You will easily understand our value proposition, articulate it effectively, build your strategy, be able to submit winning proposals & facilitate coaching or training quickly for a fast return on investment.
Skills
Great communication skills, an understanding of general business metrics, solid presentation skills, a strong desire for success and the desire to build and manage a successful business.

Unlike other franchise opportunities you will have at your finger-tips the world's best collateral, covering sales skills, service, leadership and time management. You will be learning and improving daily and assisiting others to become more successful - WHILST achieving your goals.
Length of Agreement
5+5 - no renewal charges
About the Opportunity
You may have seen the TED talk where Bill Gates says that everyone should have a coach. We all need feedback to improve. A coach helps you to see yourself as others see you. Eric Schmidt (former CEO of Google) admits that he initially resisted the idea since his global business was growing so successfully but after he engaged a coach, he declared that "The best advice I've ever received is to hire an executive coach."

All leaders have coaches: Being a leader is a difficult job which is why leaders engage coaches. Oprah Winfrey attributes part of the success of her media empire to her mentors. Tony Robbins has coached Leonardo DiCaprio, Bill Clinton and Serena Williams. Warren Buffet sought the advice of his mentor Benjamin Graham. Even those who are at the top of their industries, look to coaches to overcome their struggles, keep their focus, and stay on track. Have you thought about engaging a coach?

The value of business coaching:
Smart business owners and executives know that business coaches are essential in our fast-paced world. Studies show that 86% of businesses are underachieving. Executives are being asked to do substantially more with fewer resources. Today, the average person changes jobs 12 times. The average position lasts 2 years. FocalPoint business coaches work step-by-step with business leaders so they can move into the top 10% of achievers.

Thinking about being a coach?
If you have 10+ years of business experience, want to work for yourself and have a sincere desire to help others through a results-oriented approach, you could qualify to become a professional FocalPoint business coach. Our team of 230 coaches worldwide is made up of senior executives that have left the corporate world to use their skills to mentor others.

Why FocalPoint?
The FocalPoint coaching and training programs have been personally developed by renowned business leader Brian Tracy during 35 years of research and are proven to get results. You will find the "very best of" Brian's entrepreneurial and professional development strategy in all our training and coaching materials. Brian's business building tools, systems and methodology guarantee a distinct advantage!

Let's talk! Andrew Phillips - +61 418 500 721 or visit www.focalpointfranchise.biz and grab our FAQ.

Year Business Established
1986
Year Franchising Commenced
2005
History
Established 1986. Now in multiple countries. Founded by Brian Tracy - author of over 84 books and the highly-respected leasder in professional development.
Awards
5 MILLION GRADUATES worldwide AND GROWING DAILY. Some of the finest companies in Australia are utilising the product range. Qantas, Elders, Ikon, Westpac, and many small to medium sized businesses.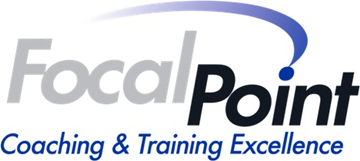 Find out more at the Focal Point International Franchise Information page