Summary
Join Ella Baché - Own & Manage this profitable salon within Australia's largest beauty salon network. Join a respected brand, leaders in training and skincare that will help your business succeed.
Location Details
Noosaville
Noosaville is a thriving suburb with an existing long standing Ella Baché salon for sale.

Marketing support
The Ella Baché brand is embedded in the Australian beauty landscape. We help our franchisees leverage the strength of our brand, products and services with monthly promotional plans supported by professionally designed point-of-sale material, national advertising, public relations campaigns, localised marketing material, social media toolkits & online assets.
You also have the opportunity to share business and management intelligence, performance tips, and best practices with fellow Salon Owners to achieve greater returns.
Training provided
As a new Ella Baché salon owner, you will be provided with all the training support you need to prepare your team for a successful opening day and a vibrant future.
You and your team will receive 5 days of training & coaching prior to your opening, and ongoing support in your first two weeks from your business manager and field trainer.
You will also benefit from regular in-salon training, workshops and product launches for you and your beauty therapists.
As a franchisee owner, you will also have face-to-face business planning support.
Skills
Most of the people who own our franchises were Ella Baché clients who loved their experiences with us and decided to join our family. While many are qualified beauty therapists, many are not.
What unifies them is a belief in our philosophy, a readiness to learn, and a desire to change their lifestyle.
Our franchisees have a passion for beauty and a passion for business.
Length of Agreement
5 x 5 x 5 years
About the Opportunity
Now in our third generation of family ownership, Ella Baché boasts the country's largest beauty franchise network and our products and services are available in over 150 salons nationwide.

There's no secret to our enduring success. Our brand reflects the traits Australians tend to value and admire most, like authenticity, curiosity, hard work and confidence. We're also a family – we take care of each other. As a franchise owner, you can expect the ongoing support and training you need to create the vibrant lifestyle you want.

What You Can Expect

- Be part of the most established and respected skincare brand in Australia.
- The experience of streamlined business management with our proven franchise model.
- Benefit from our ongoing commitment to product research, development and education.
- Bring your salon to life with our in-house Interior design support.
- We're by your side with ongoing marketing guidance, business development advice and training.
- Own the only salon in your territory.
- Endless opportunities to learn through Ella Baché College.

We're leaders in skincare products, salons and education in Australia because we attract leaders. Our business has always been based on understanding and respecting individuals, and it means we get the best out of our people. Every person in our extensive network is valued and recognised as being one of our most valuable assets.

Join the Ella Baché family and be part of an established, market leading skincare brand that is constantly evolving with new and innovative products, ideas and techniques.

Year Business Established
1936
Year Franchising Commenced
2002
History
Our story started in 1936 with Madame Baché, a modern woman who knew that improving the condition of a woman's skin could not only improve her overall appearance, but unleash her inner radiance.

Madame Baché recognised that the standard way of diagnosing skin types by dry, oily or normal was over simplistic. Instead she moved skincare into a new era, where solutions were individually tailored based on the skin's condition on a cellular level.

This philosophy still underpins everything we do.

Awards
Some of the award-winning products you will be working with:

2015 InStyle Best Beauty Buys - Great Facetan without Sun
2010 "ACP Beauty Awards" - Best Luxury Day Cream: Fruit d' Eclat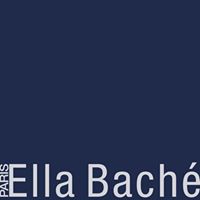 Find out more at the Ella Baché Beauty Salons Franchise Information page