Summary
Opportuntiy exisits to take on a greenfields site, located Parramatta
Marketing support
A dedicated franchise development team will guide you through the recruitment, training and sale process to assist you on your journey to becoming a successful franchisee. Training & Other Support – Full 16 weeks of extensive training

Ongoing costs include:
• Royalties - 6.5%
• Marketing Fees – 2%

Our support includes:
o Marketing
o Operations
o Projects
o Purchasing
o Property
o Human Resources
o Information Services
o Finance
o Training


Training provided
We recognise that you may have little or no experience in owning and operating a bakery. We therefore deliver an extensive 16 week training program in a bakery environment, to teach you everything you'll need to know.

At the end of the program our franchisees are not just equipped to become bakery owners, they are competent bakers, and they therefore understand every aspect of their business.
Skills
This business requires an individuals who is prepared to take on a greenfield site. Ideally someone who knows the landscape well and based within 30mins drive from the shopping centre. The business needs a local operator, who is committed to working with the local community to drive the brand and business. If you are motivated, hardworking, and shows a willing to follow the system then a Bakers Delight Bakery could be for you.
Length of Agreement
10 year Franchise Agreement
About the Opportunity
Multicultural Parramatta combines a buzzing commercial area with a developing art and film scene.

We are seeking Expressions of Interest to open a brand new bakery in Parramatta

Bakers Delight is an Australian owned bakery franchise operating since 1980, with over 600 bakeries, baking real bread to bring delight to real people. For over 40 years our Australian success story has built a strong brand with a distinctive image and has fostered a loyal customer base in local communities around Australia.

For more information on this attractive opportunity enquire now or call our Franchise Recruitment team, on 1300 309 759.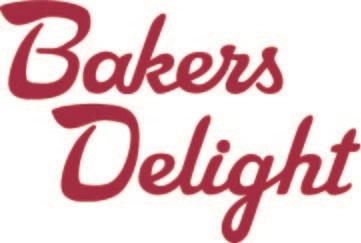 Find out more at the Bakers Delight Bakery Franchise Information page