Summary
Welcome to Franck Provost Kirwan, Townsville's premier hair salon offering the style and know-how of Paris.
Location Details
Willows Shopping Centre, Townsville Shop 45, 1 Hervey Range Road, Kirwan
Conveniently located in the Willows Shopping Centre, surrounded by specialty stores, cafes and restaurants, it is perfectly situated for clients to enjoy a day of pampering and style.

Marketing support
The Franchisor looks after the marketing of the brand and provides the Franchisee with all the proven tools and systems for their local marketing.
Training provided
• No hairdressing experience is necessary
• Franck Provost provides full training in professional hair salon management
Skills
• Positive attitude
• Entrepreneurial mindset
• Genuine commitment to make your salon grow and prosper
• Passion and drive to create a warm and inviting salon culture
Length of Agreement
Usually 5 years, with an option to renew, aligned on the Lease agreement.
About the Opportunity
Situated at the bustling Willows Shopping Centre, our luxury hair salon in Kirwan is an oasis where you can temporarily escape the busyness of everyday life.

As the only French hairdressing brand in the area, our clients trust the Franck Provost expertise to deliver the most stylish cuts, colour, blowdry or styling and have embraced our brand since we launched in Townsville in 2016.
Featuring a full menu of professional services and only the best hair care products and treatments, our dedicated team of professional hairdressers in Townsville combines our guests' vision with their skills to refresh, rejuvenate, and transform hair.

As a Franck Provost franchise partner you'll not only be rewarded with creating positive change in your clients but also positively change your own life. Franck Provost Hair Salons attract passionate people and promote a well-supported working environment. That's why the Franck Provost Head Office looks after all the back-end administration so you can focus on the salon floor.
Be hands on with the business and enjoy a balanced lifestyle at the same time. Be your own boss, improve your lifestyle and take on a career change.
We may be a global company, but the essence of family is truly at the heart of the Franck Provost brand. We see ourselves as a close-knit group that cares deeply for each other and for our guests.

Owning your own piece of Paris in Townsville could be the best decision you ever make!

Year Business Established
1975
Year Franchising Commenced
1995
History
From a single salon in Paris in 1975, today there are more than 600 Franck Provost Paris salons in 30 countries.
Over 10 million women in 30 countries trust a Franck Provost salon every year. Why? Because Franck Provost salons live out their founder's philosophy – to perfect and reveal a woman's innate beauty through the power of hair.
Awards
Small Business of the Year - 2013 FACCI Business Awards
Gold Salon Select Accreditation - Australian Hairdressing Council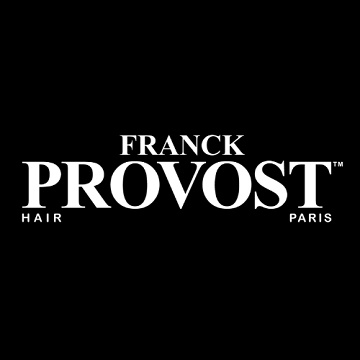 Find out more at the Franck Provost Paris Salons Franchise Information page