Summary
Rapidly expanding Medi-Aesthetic franchise. Growth industry, Excellent franchisee support. Treatments include skin treatments, laser hair removal, laser rejuvenation, cosmetic injectables and more.
Location Details
Bankstown Central, Shop SC176 Level 2, 37 North Terrace, Bankstown NSW 2200
Bankstown Central Shopping Centre is a shopping centre situated in Bankstown, New South Wales, Australia. Opened as Bankstown Square on 21 September 1966, it was at the time Australia's largest and was one of Sydney's first major shopping centres.

Marketing support
Our Clinics are promoted through on-going multi-channel marketing which will vary according to local needs. We are currently utilising – digital marketing (SEO, SEM, social media and more), print media, PR, radio advertising, event sponsorships, email blasts through extensive client database and more. An Australian Skin Clinics Franchise is a turn key investment, which includes an advertising and promotional campaign to support the opening of your clinic and ongoing local promotions.
Training provided
Training is one of the most important areas of support Australian Skin Clinics offers its
Franchisees, and the reason we developed our own training academy. Initially you will undergo 1wks training at our Head Office to ensure you understand the business system and your role as a franchisee and clinic owner. Following that 2 weeks of comprehensive training will be provided to all new staff to deliver services the 'Australian Skin Clinics way' and ensure that the clinic and staff are following the highest possible safety standards.



Skills
Australian Skin Clinics believes in building profitable partnerships.

The best candidates have the following attributes:

• Forward thinking business people looking for business growth;
• Committed to the delivery of high standards of service and professional practice;
• Able to develop and motivate teams;
• Embrace our philosophies, values and vision;
• Prepared to follow and not deviate from our proven systems; and
• Prepared to put significant effort into developing their franchise business.
Length of Agreement
In line with a brand new lease which is currently being negotiated - normally Five + five years
About the Opportunity
Why Australian Skin Clinics is unique:

• Queensland's first medi-aesthetic spa operating since 1996 and now a proven franchise system;
• Medical Director and team of Medical Advisors to oversee medico-legal, medical training, registration and licensing issues;
• Highly organised systems and customised software;
• Ongoing training and development with our training academy – The Aesthetic Academy;
• Credible, medically proven treatments using technology backed by science;
• Detailed Australian Skin Clinics protocols, procedures and standards that are tried, tested and fully documented;
• Administrative procedure manuals covering cash handling, accounts, staff policies, health and safety, infection
control and more;
• Professional practice management;
• Consistency of standards;
• All pre and post treatment instructions, consent and client forms, treatment protocols and aftercare literature;
• An aggresive roll-out plan to ensure market dominance.

We are looking for enthusiastic business people with a commitment to high standards of customer service and professionalism.

Other Locations available please ask for more information.

The information provided includes a number of assumptions which may vary depending upon many factors such as the size of the clinic and the location of the clinic. The costs listed are not exhaustive and you should take advice from your financial adviser regarding the ongoing costs you are likely to incur in operating the business. The costs do not include the ongoing fees that you must pay to us.

The information we have provided is not a representation or guarantee about the level of expenses that you will have and you should not rely on this information as a warranty or guarantee regarding those expenses. You must undertake your own due diligence and investigations.

If you believe that you have what it takes to become a successful Australian Skin Clinics franchisee, Contact Us Now, as we would love to hear from you.

Year Business Established
1996
Year Franchising Commenced
2011
History
The company opened its first franchise clinic in 2011 and has since achieved rapid expansion to success through its effective business model and the growing consumer demand for its services.

As Queensland's first medi-aesthetic spa, Australian Skin Clinics has the history, knowledge and expertise required for continued success. Considered a leader in the field of Cosmetic Medicine, Australian Skin Clinics has taught doctors and nurses throughout Australia NZ and even in Europe.
Awards
BRW Fast Starters Top 100 – Position #7 2015, #19 in 2014
National Finalist for "Emerging Franchise" in the FCA Excellence in Franchising Awards
2014
Finalist, Franchise Woman of the Year (QLD) 2014
Finalist, Multi-Site Franchise of the Year (QLD) 2014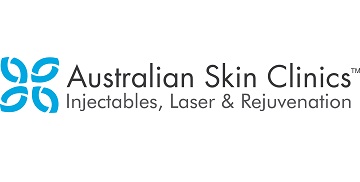 Find out more at the Australian Skin Clinics Franchise Information page