Summary
This territory is being sold as a Greenfield, but comes with a 4,000+ strong database of non-settled customers.
Location Details
Rockhampton is a city in Central Queensland, Australia which sits on the Fitzroy River.
Marketing support
We provide a State Marketing Consultant to assist with Local Area Marketing initiatives and more. Aussie's training program provides all Franchisees with the skills and accreditations to grow a mortgage broker business.

Training provided
Aussie offers its Franchisees an extensive range of award-winning training and development programs. As an industry standard, the MFAA (Mortgage & Finance Association of Australia) require all new industry brokers to have an approved Mentor for a period of 2 years. This Mentor program can be an expensive exercise. However, Aussie runs its own internal MFAA approved Mentor Program, which is provided to all Aussie Franchisees absolutely free.
Skills
If you don't come from a finance background, we can provide training. However, we are ideally looking for someone with:

• A passion to help people achieve their dreams
• Genuine desire to commit and excel
• Aspirations to grow a business and manage a team
• Willingness to promote Aussie within their local community
• Ability to build strong referral networks
• Available capital to fund set up and initial working capital
• Understands small business management (Cash flow/P&L)
• Develop and implement successful business marketing plans
Length of Agreement
5 x 5 Year Franchise Agreement
About the Opportunity
After a long, successful history with Aussie our existing Rockhampton franchisees are moving on, leaving a strong territory available for the taking.

Whether you're an existing mortgage broker, or a savvy business person making the move into finance, support will be key to your success. At Aussie, we have the support mechanisms in place to ensure that whatever your key requirements are – we will be able to help.

In addition to a multi-million dollar national marketing spend, Aussie also invests in your business and allows Franchisees to leverage the Aussie brand.

Find out more, get in touch with Laura Leckie on 0413 971 847, or submit your query though the contact form.
Year Business Established
1992
History
Why Aussie?
With over 25 years' experience in the mortgage broking business, Aussie continues to be the #1 most recognised mortgage brand in Australia*

*Source: KantarTNS Brand dip research June 2017
Awards
Aussie is an award winning mortgage brokerage winning 'The Adviser's Top Brokerage' award six years running (2013-2018) and the Australian Broking Awards 'Major Brokerage of the Year – Franchise' four years running (2014-2017).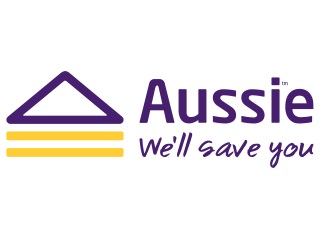 Find out more at the Aussie Home Loans Franchise Information page