Summary
New opportunity to market incl. 21 sited machines in a 20km radius around Syd City-North. Be mobile, work your own hours flexible and grow your business with Provender's support in all key areas.
Location Details
Customer locations from CBD, through North Sydney and up to the Northern Beaches. There are no territory restrictions and ease of restocking machines due to loading bay access and after hours access within some sites.
Marketing support
FULL Marketing & Sales Support: Business Development Staff, Site Finders, Telesales Campaigns, Social Media Campaigns, Market Research Company Listings, Tender Submissions, Mail Drops, Local Area Marketing Strategy Plans, Website Optimisation, Business Cards and Marketing Materials.

Training provided
Initial Training & Induction Program over 2-5 days.
Ongoing Franchising Care Program for maintenance, technical support and logistics.
State Based Workshops.
Franchise Support & Coaching Manager.
Skills
No skills necessary. Just a great attitude!
Length of Agreement
5 years.
5 year option to renew.
5 year optional third term.

About the Opportunity
Provender is a Nationwide Vending Machine Franchise and is excited to present this unique business opportunity to a hungry go-getter. Work your own hours and operate this business from your home garage and be supported by a franchise management team of experts to help you grow your business.

This exciting part-time opportunity includes 21 sited vending machines in secure locations. Opportunities to increase existing sales straight away and Provender will assist with new sites and business expansion.

Make an enquiry NOW to see how you can sink your teeth into something you can be proud to call your own.

Full business financials including machine locations, sales, profitability and investment options will be supplied upon return of a signed Confidentiality Agreement.

Year Business Established
2014
Year Franchising Commenced
2008
History
Provender Australia commenced franchising in Australia in 2008 and has remained the largest vending franchise in Australia to this day. In 2018 Provender was acquiried by successful entreprenur Antony Dutton and significant franchise growth targets are in place for 2019.
Awards
2009 Qantas Awards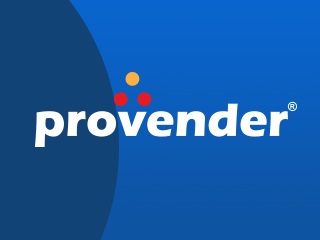 Find out more at the Provender Vending Franchise Information page