Summary
Established Just Cuts salon for sale in Greenway at South Point Tuggeranong. Join an established franchise brand with an existing customer base!
Location Details
Shop 45, 210 Anketell Street, South Point Tuggeranong, Greenway ACT 2901
South.Point is the heart of the south. Located in Tuggeranong, an established residential and commercial area - the region's major retail hub. Serving a wide reaching catchment area, catering to the higher-order shopping needs of residents.
Marketing support
National Marketing Campaigns
National Brand Ambassador
National TVC's
Local Area Marekting Team - Strategy, Design & Support
Social Media
In-Centre Activations & Event Management
National Charity Support - RFDS, Sane, Wesley Mission & More

When you become the franchise owner of Just Cuts Tuggeranong you will benefit from existing marketing initiatives, including 12 months of TV advertising in the local medical centre, Boom Gate advertising at the centre and 12 months access to the centre's displays.
Training provided
Just Cuts will guide and support you through the whole process of opening your salon. We have a proven, successful procedure that willensure that all aspects of construction, fit out and opening will run smoothly every step of the way. Just Cuts' business system gives you access to current training techniques, pre-opening procedures and a pre opening marketing campaign. A member of Just Cuts management is assigned to each new outlet prior to opening to provide in-house support and assistance. This includes recruitment support and guidance.
Skills
Passion to own your own business
Ability to follow proven processes
Great people skills
Length of Agreement
Three year lease remaining
About the Opportunity
Dreamt of owning your own business? Becoming your own boss?

Turn your dreams into reality with Just Cuts. This existing Just Cuts Tuggeranong won't be available for long. Check out the benefits of this business, that could be yours:

- South.Point is the one local destination that can meet all retail needs and is the only Shopping Centre in Canberra to include three DDS operators
- Mini refurb completed at the start of the new lease
- Passive income stream
- No hairdressing experience necessary
- Established, passionate team that can run the businesses for you
- Existing Client base
- Prime location with the ideal Just Cuts demographic
- Grow your business within an existing network of salons
- Share resources, ideas and information with other Just Cuts Franchise Owners
- Benefit from shared marketing and social media resources
- Tap into greater public awareness of your business
- Enjoy ongoing operational support, training and development opportunities
- Leave marketing, social media and promotions to the experts
- The Centre is experiencing growth in both Government employees located in proximity to the Centre and a range of new residential developments both on the East and West borders of the Centre
- Major and Mini Major retailers include Woolworhts, Coles, Kmart, Target, Big W, the Good Guys, Best Friends Pets Super Centre, Lincraft, Harris Scarfe, the Reject Shop, JB Hi-FI Home, Rebel Sport, Best and Less, and Cotton on Mega
- Over 160 specialty retailers including; Limelight Cinemas, Surf Dive N Ski, Skechers, Pandora, Dimitries Jewellers, Espresso Room, Noni B, iPlay, Caffe Milligram, Moe and Co, Priceline Pharmacy, and Ishka to name a few

This opportunity won't be available for long so send us an enquiry today and we will put you in touch with the current Franchise Owner, so you can ask all the burning questions you need to know and find out more about financial data!
Year Business Established
1995
Year Franchising Commenced
1990
History
Just Cuts was conceived during a promotion held in Sydney in October 1982. At this time, Denis McFadden, owner of 123 Hairdressing, decided to do something completely different, offering a "No Appointment $6 Style Cut™, for the period of the promotion. On 10 July 1990, the first Just Cuts franchise opened in the nearby suburb of Engadine. Just Cuts has continued to expand ever since with the Franchise expanding in Australia, New Zealand and the UK!
Awards
2001 Franchise System of the Year
Denis McFadden (Just Cuts CEO & Founder) - FCA Director 1996-1997
Denis McFadden - FCA President (NSW) 1996-1997
Denis McFadden - FCA Hall of Fame inductee 2013
Denis McFadden - FCA Hall of Fame inductee - Chair 2016-2018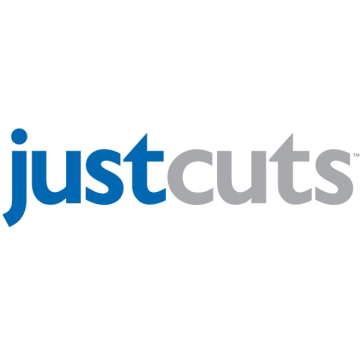 Find out more at the Just Cuts Franchise Information page