Summary
Existing opportunity in Sunbury Square! The hub of the community, Sunbury Square has 40 plus stores, located within convenient & easy access from Sunbury, Macedon Ranges & surrounding areas.
Location Details
7/2-28 Evans St, Sunbury VIC 3429 - Sunbury Square Shopping Centre
Marketing support
Donut King's Marketing Department are a team of qualified professionals with years of experience creating and implementing innovative and successful marketing programs.

The marketing team are responsible for all major national campaigns as well as:
• TV & radio advertising
• Social media
• Donut King website
• New product development
• Public relations
• Loyalty cards

Training provided
Our Franchise Development Team will guide you through the recruitment, training and sales process to help you on your journey to become a franchisee. We recognise that you may have no experience, therefore we deliver an extensive 6-week training program to teach you everything you need to know.

We also provide you with additional in-store assistance when your store opens or upon settlement, plus ongoing assistance with in-store training on a need's basis from both National Office and the area managers.
Skills
• No specific qualifications are required, although having business experience is an advantage
• Great written & oral communication skills
• The desire to be the owner / operator of the store
• The ambition to be successful & the drive to maximise the potential of the store
• The ability & willingness to follow the franchisor's proven systems

About the Opportunity
Franchise Type: Established site - Resale
Franchise Location: Sunbury Square Shopping Centre, VIC
Purchase Price $295,000
- - -
Why Donut King?

Since opening our first store, we have been serving fresh hot cinnamon donuts to everyday Australians. The ultimate reward (and break for mum and dad…) during the weekly shopping excursion was a stop at your local Donut King.

We now have 240 stores throughout every Australian state and territory - and we're still growing. This is because we keep it simple and still offer the old favourites ...AND... we listen to what our people are asking for. We now also stock a wider range of snack options and some of the best tasting coffees around. This makes Donut King the perfect stop for the whole family.

Being part of a franchise system means you have full support of tried and tested existing systems together with guidance to help you get into your own business. We give you the tools to grow and run a robust business.


Detailed brand and store sales information also available on request.

Year Business Established
1983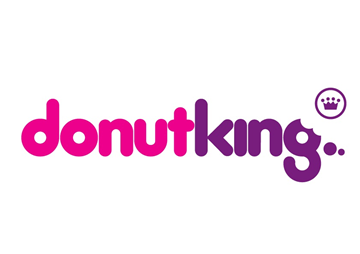 Find out more at the Donut King Franchise Information page