Summary
Ambitious, Successful, Goal-Oriented, Great Listening Skills, Decisive, Leader. If this is you, you will appreciate our model. W:focalpointfranchise.biz Multiple income streams + excellent margins.
Location Details
National & International
Training, coaching & consultancy business opportunities available now in all areas. Area or State Developer opportunities available as well.

Serious about sustained success? Please review track records, systems, support and training.
Marketing support
FocalPoint provides our franchisees with superior products & training, proposals, marketing & sales templates, networks, ongoing training & consistent communication and advice.

We will help you achieve an outstanding income. Enquire today and request our proven cashflow worksheets.

You will benefit from a state-of-the-art website, CRM and email marketing platform service which is tailored to your business & will enhance your outcomes.
Training provided
Our partners complete on-boarding training and then an optional 6 day live certification course in San Diego or Adelaide. Expenses are included. Ongoing, you can access 150 hours per year of training; You will be appointed a Practice Mentor coach and have weekly teleconferences & international coaching.
You will understand our value proposition, articulate it effectively, build your strategy, be able to submit winning proposals & facilitate coaching or training easily. It will be rewarding!
Skills
Excellent communication skills, an understanding of general business metrics, solid presentation skills, a strong desire for success and the desire to build and manage a successful business.

Unlike other franchise opportunities you will have at your finger-tips the world's best collateral, covering sales skills, service, leadership and time management. You will be learning and improving daily and assisiting others to become more successful - WHILST achieving your goals.
Length of Agreement
7 years: Go to our website and download our Overview, FAQ and Catalogue.
About the Opportunity
Franchise Includes
• Inventory for immediate income revenue
• Extensive local and international training
• Locations include San Diego, Vancouver, Adelaide, Singapore or London
• 7-year licence agreement
• 30+ years brand awareness & credibility
• 75 best-selling books in the market
• Brian Tracy is the most well-known & highest
paid speaker in the world today
• 200+ hours of training accessible every year
• Lead generation assistance
• Marketing set-up
• Sales support
• Ongoing mentoring
• Business structure advice
• Funding op,ons
• International conferences
• VIP Brian Tracy event access
• Online e-learning platform – 30% of revenue
• Exclusive personalised website
• Customer relationship management software
• Marketing online resources library
More!
Additional Advantages
• Control your own time
• Unlimited income potential
• Represent a prestigious brand
• Become a leader in your community
• Proven system based on 30 years of research
• Confidence that you are partnering with world leaders.
Year Business Established
1986
Year Franchising Commenced
2005
History
Established 1986. Now in 32 countries.
Awards
5 MILLION GRADUATES worldwide AND GROWING DAILY. Some of the finest companies in Australia are utilising the product range. Qantas, Elders, Ikon, Westpac, and many small to medium sized businesses.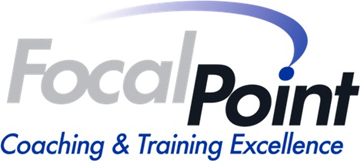 Find out more at the Focal Point International Franchise Information page