Summary
Your own business coaching company can give you the work/life balance and a great income. You get individual mentoring included and the option to have all your leads provided.
Location Details
You will largely be working on the phone and using Skype or Zoom. This means that you will spend less time wasted in travelling to see clients and helps you to leverage your time.
Marketing support
Getting leads is important in any business but most business owners hate marketing and often rely on word of mouth.
We use advertising on social media to ensure that business owners that want help, come to us.

Everything is measured so that you will know what a lead costs, what a customer costs and what that customer is worth to you. Better still, you have the option for all your marketing to be carried out for you and your leads delivered straight to your inbox.



Training provided
You will not only receive a full copy of the Profit Mechanics system for your business but also one on one weekly mentoring and many additional resources to help you build your business easily and quickly. The mentoring will last for as long as you need it.

We have also created tracking templates so that you can test and measure the effectiveness of what you are doing.
Skills
You will ideally have a background in business, sales or marketing and be good at building relationships with people.
Length of Agreement
The agreement is ongoing with no fixed term and therefore no renewal fees
About the Opportunity
Most Business Coaches are simply sharing their knowledge with clients. This opportunity is different.

Here's how it is different for you:

• We have created a unique business system to support your coaching. Using video, audio, written notes and done for you templates. We have called it Profit Mechanics and it is 12 modules, each covering a different area of business. It's like having a toolbox of materials that you can use to compliment your coaching sessions or share with clients.

This will give you a massive edge over your competitors and save you a huge amount of preparation time.

• You will get one on one mentoring from us each week for as long as you need it to help you quickly build up your business and avoid the mistakes

• You will be able to use Skype with many of your clients, saving time and travelling

• A typical ongoing coaching client is worth $1250 per month or $15,000 over a year. This means just 12 clients (working with them 12 hours per week) will give you revenue of $180K. For very small business we have other solutions too

• There is no cold calling involved as clients come to you asking for help. We even have an option where the the leads will be provided for you!

• At just $8995+GST this is one of the best value opportunities you will find.

• There are no ongoing costs - if you wish you can purchase a copy of the Profit Mechanics system to supply to your clients for just $1000+GST as and when you get a client.

• You are not restricted to an area and can trade anywhere in Australia

The market is huge – 2 Million businesses in Australia with 97% of those employing 20 people or less

Here's how Profit Mechanics is different for your clients

• It is more cost effective

• Your clients have the complete Profit Mechanics system provided as part of their coaching – giving them resources that would have been unimaginable.

• We take away all the risk to them working with you, using our tried, tested and proven 3 step system. This makes it very easy for them to decide to work with you.

So imagine, one year from now, having your own, easy to run, profitable business with a great income and lifestyle to match.

We can only work with so many clients ourselves and so our passion is building up a team of successful Business Coaches , who with the Profit Mechanics product will make a difference to the profitability of small businesses across Australia. It's a win/win for everyone.

Year Business Established
2010
History
We launched the business in 2010 and spent several years refining everything from the marketing and lead generation to the customer experience. We are now sharing our knowledge and tools with people that want to be Business Coaches in Australia and have a tried, tested and proven system.

Our goal is to work with 30 Business Coaches and then we will be franchising this in the UK next year.

** This year we have also just added new content **

** CHECK OUT THE VIDEO AT THE TOP OF THIS PAGE **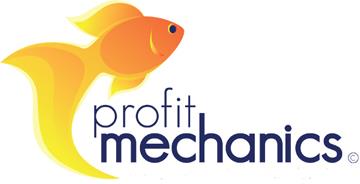 Find out more at the Profit Mechanics Franchise Information page