Summary
Dreaming of owning a café or bakery? Forget the hassles of staff and rent with Cafe2U!
Marketing support
All Franchise Partners are supplied with a marketing Tool Kit that includes various forms of promotional material, which are used to facilitate building their local business whilst being backed by mainstream branding campaigns. As well as this there is an ongoing marketing fund administered by franchisees to secure both event activity as well as daily run work.
Training provided
Full Training & Ongoing Support

You're not alone! Our team of Franchise Development Managers will provide you with the Initial Training to get your business up and going. A FDM will then be assigned to you during the duration of your time with the franchise.

• 1 week In-House training in Castle Hill, NSW
• 1 week set up
• Two Week Tailored Launch



Skills
With the extensive training program we provide as well as the systems, procedures and support Cafe2U have in place you don't need to bring any specific skills to the table. What we are looking for in franchise partners is enthusiasm, work ethic and a genuine drive for success - all you need to do is bring your smile.
About the Opportunity
Franchise Type - Established Territory - Resale
Territory Location: Mayfield, NSW
Why Cafe2U?

Cafe2U is Australia's first mobile café franchise. From humble beginnings in 2004 with one van in Sydney, Cafe2U has pioneered the mobile coffee industry.


In 2017, Cafe2U was recognised in the 'TopFranchise Top 10' at the Annual 2017 TopFranchise Awards.

How does it work?

The core business is based around the daily servicing of business parks, business centres and industrial estates. These areas are traditionally poorly serviced by cafes and food outlets, in particular those that are able to provide high quality espresso coffee. The Cafe2U business model has been specifically designed to be a successful Monday to Friday operation.

Exclusive territories mean that our franchisees never compete against one another. Event work generally takes place on weekends; however many franchisees service private and corporate functions in the afternoons during the week.


Year Franchising Commenced
2004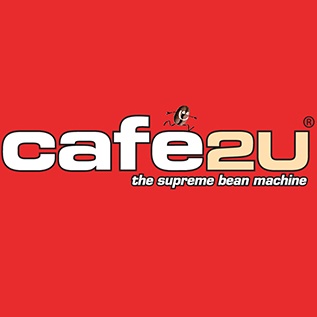 Find out more at the Cafe 2U Franchise Information page