Summary
Life is too short for bad coffee! Degani has 70 cafes in Australia and is reknown for premium coffee & tasty food. New Degani cafe opening in Alfresco area @Eastern Creek. Go where the growth is.
Marketing Fees
2% of gross
Location Details
Eastern Creek
Located in the eastern Creek Quarter new shopping centre development.

Prime position in the alfresco dining precinct. 101m2 internal space + 60m outdoor seating. Great combination. Great lease terms.
Marketing support
Each Franchise Business Partner is provided with the support of one of Degani's Business Development Managers. Degani offers constant and ongoing marketing tools and artwork to help grow your clientele and succeed. Degani also offers strong national campaigns as well as tailored local marketing strategies and materials.
Training provided
New Franchise Business Partners will partake in an extensive five week training program covering a combination of front of house and back of house operations. This is imperative to attend to ensure you are set-up with the appropriate skills and knowledge for success.
Skills
Along with a set of recommended skills Degani encourages Franchisees to have sufficient capital for investment and, at minimum, basic knowledge and experience in operating a business or in the hospitality industry.
Degani encourages franchisees to encompass the following skill-set:
- Willingness to succeed and acknowledgement of hard work created to build a successful business.
- Understanding of the need to work in the business.
- Ability to trust and follow systems.
- Customer service focus and people skills.
Length of Agreement
The length of this agreement is 7 years.
About the Opportunity
Eastern Creek is a rapidly changing growth area and this new shopping centre is set to capture the local population and business customers looking...alll who are potential Degani customers.

Degani has negotiated a significant financial contribution from the landlord which will be offset against the building and fitout costs of this new cafe, reducing the nett cost after the contribution to $295,000 to $330,000 subject to final designs.

Degani is one of the most affordable café franchises in Australia with only 5% royalty and 2% marketing fees. We want to boost your return on investment! Contact us today to discuss this opportunity in more detail.

Degani takes the process of selecting each Franchise Business Partner very seriously. Ultimately, we want to help franchisees build successful businesses and be profitable. To meet this objective and to ensure every franchisee in the network is successful, we become selective when it comes to approving franchisees. We want the best of the best because your success is our success!

We offer a range of store sizes in a variety of environments: including shopping centers, strips, office foyers and iconic Melbourne arcades offering our premium coffee and food products.
Today our aim is simple; to offer a unique customer experience that is individually designed and tailored to meet the needs of the clientele and area in which it serves. Degani is the independent Melbourne born cafe group that supports entrepreneurs and brings family and friends together.

Year Business Established
1999
Year Franchising Commenced
2012
History
Degani is rapidly becoming one of Australia's fastest growing Cafe Franchises. At Degani we aim to give our customers an unforgettable coffee experience every time using our award-winning coffee beans straight from the crop into your cup.
We have been the industry leaders in gourmet foods and impeccably brewed coffee for over four decades. We bring to the table multitudes of experience in hospitality, retailing, catering, and food innovation and associated businesses throughout Victoria, Queensland, New South Wales and Western Australia.
Awards
Silver Medal Winner at the Compak Golden Bean Coffee Roasting Competition 2015.
Silver Medal Winner at the Compak Golden Bean Coffee Roasting Competition 2016.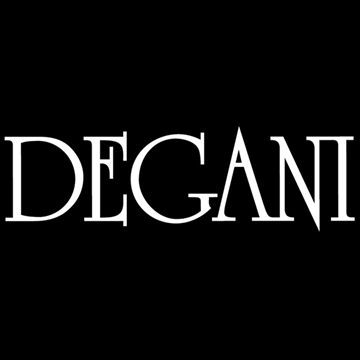 Find out more at the Degani Cafe Franchise Information page