Summary
DeckSeal have established themselves as the number one deck & timber restoration & preservation company in Victoria. With huge demand for our services, this franchise opportunity should not be missed!
Location Details
Western Zone Two
Mobile Business - Western Zone 2 Territory - covers suburbs such as Caroline Springs, Deer Park, Taylors Lakes, Melto, Sunbury & Gisborne to name a few. All of our territories are large!
Marketing support
DeckSeal Franchisor does the work to maximise brand awareness -
The franchisor will be maintaining & updating the DeckSeal website, SEO, web generated enquiries, advertising in newspapers & online, social media campaigns including facebook, instagram & twitter, local sponsorships, flyers, DeckSeal Call Centre & 1800 DECKCLEAN phone number.
DeckSeal does not charge a marketing levy or marketing royalties.
Training provided
When joining the DeckSeal family, we provide you with all the necessary training & support needed to confidently take on the work.

The DeckSeal training includes -
* Hands on, infield training in timber/deck maintenance & restoration
* Sales
* Quoting & estimating training
* Software training on Xero, Gmail & ServiceM8
* Customer service
* Local area marketing
* Ongoing support where needed

Our franchisees generally train for around 4 weeks covering all areas they need to be able to run a successful DeckSeal Franchise.

Skills
You do not need experience in deck or timber restoration to become a DeckSeal Franchisee.

We think the following questions are a helpful starting point in establishing if a DeckSeal Franchise is right for you. Are you:

*Honest & hardworking with a strong work ethic?
*Organised & focused on success?
*A good communicator with strong focus on customer service?
*Committed to growing a business?
*Self motivated with good time management skills?
*Practical & equipped with basic handyman skills?
*Unafraid of some physical work?
Length of Agreement
The Franchise agreement is 5 years with another 5 years optional renewal.
About the Opportunity
DeckSeal specialise in the restoration & preservation of all structural timber elements. We undertake a wide range of projects including - *Decking *Timber Cladding *Fences *Bench Seats *Timber Screens *Garage Doors *Outdoor Furniture *Planter Boxes *Pool Boxes * High Pressure Washing Service *Concrete/Paving Cleaning & Oiling.

As leading industry professionals, DeckSeal has worked diligently over the years to refine our expertise - sourcing the finest products & establishing simple to follow methods that deliver the most outstanding results for clients.

We work across residential, commercial & retail sectors, removing faded, peeling & cracked coatings & restore them with updated & improved penetrating finishes. Treatments can vary from a simple clean or annual maintenance, to a full sanding & coating. Our services also extend to cleaning & sealing of driveways, paving & concrete.

Driven & committed to what we do, the DeckSeal team come highly skilled & ready to share our industry knowledge with franchisees to ensure the continued success of the business & it's brand.

We are a unique business, delivering in an extremely underserviced marketspace. DeckSeal offers everyday people the perfect opportunity to capitalise on their existing skills or quickly build a new set without the burden of learning a new trade.

The restoration & preservation of timber structures & decks is a niche business, placed within a significant growth market. There are very few businesses like it & none doing it to the standard of DeckSeal.
A timber deck is an iconic part of the Australian outdoor lifestyle & a key feature in countless homes across the country.Not only does a timber outdoor area extend existing living space, it adds value to a property - more so when maintained to its full potential.

The growth of the business has led to us being unable to service all the leads we receive due to time constraints or job location - key factors indicating the strong level of demand.
We have a diverse client base & repeat business. Most of our clients are happy to transition onto our structured ongoing maintenance program providing franchisees with long term clients.
We have created large territories using our state of the art mapping platform that covers a broad demographic based on our territory formula.

Investing in a DeckSeal Franchise gives you the opportunity to secure your financial future & create a better work life balance for you & your family.
You also get direct access to our products & suppliers, a full suite of operations manuals & ongoing support.
Year Business Established
12
Year Franchising Commenced
2018
History
Launched in 2007, by Brian & Danielle Burgess, DeckSeal is a family owned & operated business.
Over the last two years DeckSeal's workload has increased far beyond our capability to meet client demand. Believing wholeheartedly in DeckSeal's capacity to succeed as a franchise, we engaged industry professionals to assist us in the development of a robust & proven franchise business model. We have invested time & money in creating a complete Franchisee Package that provides you with the tools to make a success of your own DeckSeal Franchise.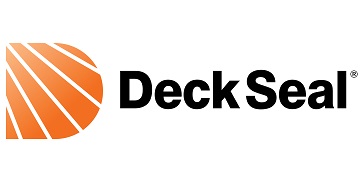 Find out more at the DeckSealRevival Franchising Franchise Information page