Summary
Join DannyBoys and rock the franchise world! DannyBoys presents a brand new franchise opportunity where you can own and operate your own successful sandwich store. This is an opportunity not to miss!
Location Details
Newstead is a riverside suburb situated 3 kilometres north of Brisbane CBD and has a laidback atmosphere and excellent food scene. Own and operate a DannyBoys franchise business where locals and tourists will adore the rockstar products!
Marketing support
Dannyboys has strong consumer marketing (we even sell our own merchandise!) and franchisees can benefit from our existing marketing activities such as social media campaigns and advertising. Franchisees will have access to all of our marketing assets to help promote their store including branded collateral. We have developed a brand new website and working on some fun short promotional videos that franchisees can benefit from.
Training provided
New franchise partners will receive an array of dedicated support from franchisors and CEOs Daniel McKennariey and Kara McKennariey, who are experienced, committed and passionate about DannyBoys. Franchisees will have an initial two weeks of in-store training to help embed themselves into the environment.

Franchisees will also receive support and assistance with their employee roster, finance systems, management systems and the head office team will focus on supporting franchisees throughout their rockstar journey.
Skills
Franchisees must have a positive attitude, understand the business and be willing to invest. This role will involve a lot of engagement with the local community therefore, franchisees will be good at networking, super friendly and positive.

Working in a busy sandwich shop will mean that franchisees will be team players and able to use their own initiative. Franchisees will need to have excellent communication and organisation skills. They will have experience working in the food or sales industry and willing to make things happen.
Length of Agreement
5 + 5 years
About the Opportunity
DannyBoys is rocking the sandwich world. We make sandwiches and we make them well. Our founder and CEO of DannyBoys – Daniel McKennariey opened the first DannyBoys in Kelvin Grove, Brisbane in April 2011 which has become a staple lunch spot for all. Along with a DannyBoys store in Brendale, our sandwich shops are in the heart of the community and we have garnered a cult following of students, locals and office workers alike. With a recipe for success, we are growing our franchise network and looking for the right franchise partners to join the DannyBoys Rockstars!

Recipe for success

Daniel McKennariey, the founder and CEO of DannyBoys is an experienced and professional chef and has perfected the DannyBoys recipes. Once a customer has tasted a rockstar sandwich they are a regular for life.

Core products include The B-L-T, The Classic and The Reuben' FlatGrill which are big sellers. Our menu is catered to everyone with healthy options, gluten-free, dairy-free, vegetarian, vegan options and more.

We use fresh ingredients and avoid preservatives. All DannyBoys stores benefit from the central kitchen where all sauces and soups are freshly produced and meats cooked and sliced. Fresh bread is cooked in-store every 20 minutes each day- you can smell the success!

Our delicious and tempting products sell themselves and are the reason why DannyBoys are always part of the lunchtime rush! Word of mouth goes a long way for us and we've ensured our prices are good value which means customers can come back every day.

Multiple revenue streams

Due to the popularity of our products, we have adapted to our customer's needs and offer exclusive catering for meetings, parties and events too. Our team embed themselves in the community and regularly engage with local businesses to win catering contracts. We've also recognised online food delivery is in high demand and we've partnered with Uber Eats and Menu Log to reach even more satisfied customers.

Proven business model

We have worked with top award-winning consultants (DC Strategy) to develop a successful business model that is simple and easy to follow. The model has been tried and tested with the current DannyBoys stores which are a growing success and our franchise team will take franchisees through the business model step-by-step.

Other key benefits include:
Reputable brand
Product development
Advertising
Marketing support
In-store training
Assistance with site selection and lease negotiation
Help to secure quality location
Multi-unit franchise opportunities
Year Business Established
2011
History
So how did the famous DannyBoys sandwich shop begin? The founder and CEO of DannyBoys – Daniel McKennariey previously worked as a private chef on superyachts and private estates all over the USA, Europe and Caribbean. Daniel realised that while each country may have its own cuisine, they all have one thing in common….. everyone loves a great sandwich! Daniel had a passion for making the simple sandwich the best it could be and after realising there was a gap in the market, DannyBoys sandwich shop was born!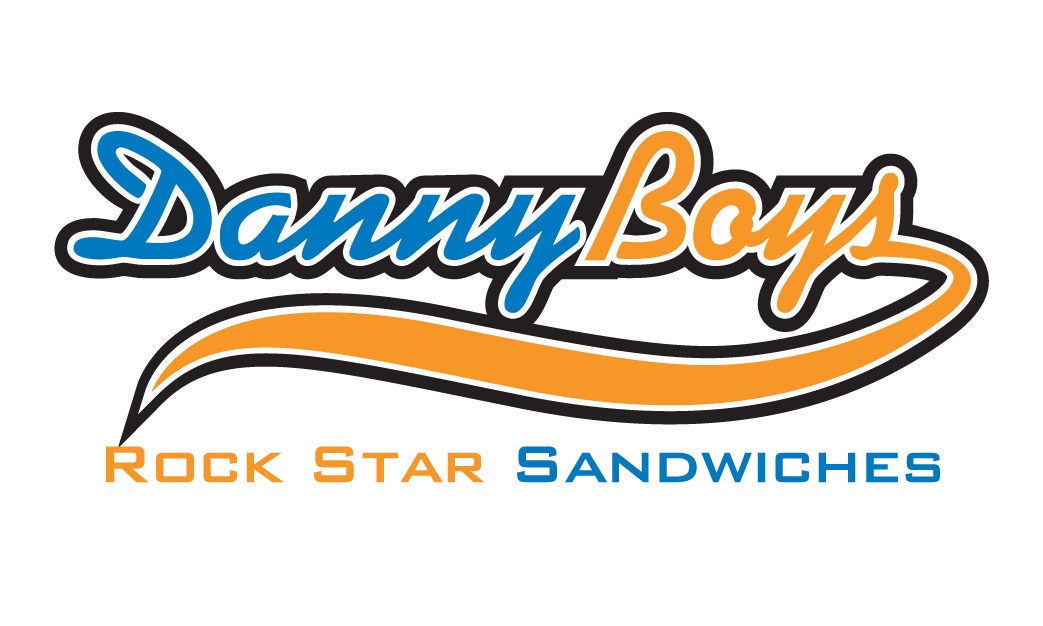 Find out more at the DannyBoys - Rockstar Sandwiches Franchise Information page