Summary
LIMITED OFFER :FREE PIONEER FRANCHISE DEAL ! Contact us for details . CORE9 offer's a unique fitness model which delivers outstanding fitness results within a short 31 minute workout.
Location Details
Expressions of interest are invited for the Sunshine Coast .
Marketing support
State of the art marketing support is provided to start and manage your business with IT platforms that allow you to focus on growing your membership
Training provided
We provide a comprehensive , continued training program which covers all of the key areas in our business including:
Setup and Fit-out , Local Area Engagement , Leadership and Coaching, Training Techniques Member Management, Managing Your Team , Financial Management , Business Administration , IT Platforms .


Skills
We invite applications from motivated and fitness focused individuals/entities to become a part of the Core9 success story .
Length of Agreement
5+5+5 YEARS
About the Opportunity
The Core9 studio has developed a comprehensive business model to help you operate your franchise and train your members.

We provide our franchisees with :
• Ongoing operational and marketing assistance
• Marketing Systems and Tools
• Operational IT Platforms
• Brand Guidelines
• Suite of Franchise Operations Manuals
• Structured Learning Environment
• Continued Professional Development
• Leading Edge Business Innovation
• Community of Goal Driven Fitness Leaders



Year Business Established
2014
Year Franchising Commenced
2017
History
The CORE9 Fitness model was developed by elite athlete & gymnast Craig Arnold and Defence Force Commando Jason Dolan to offer time poor Australians a simple and effective fitness regime that was different to the classic gym . Their elite upbringing in sport allowed them to create a fitness model that worked at all fitness levels which was also cost effective and convenient for all .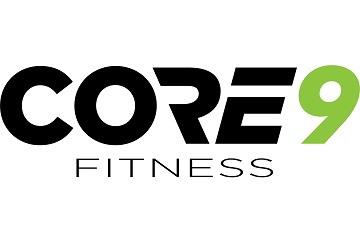 Find out more at the Core9 Fitness Franchise Information page