Summary
At CORE+ we make doing good things for yourself more accessible. A fusion of Yoga, Pilates, & Functional Movement. Ready to make THAT change? We will be there through every squat & warrior pose!
Location Details
Adelaide
Marketing support
CORE+ has partnered with the best agencies, designers, architects and shopfitters to create a complete experience.

Our existing partnerships have successfully created a strong brand and captured a healthy market share.

From branded uniforms, uplifting classes, curated music and a fresh approach to all things fitness, they have every detail covered!
Training provided
Full training and support is provided.

By joining the CORE+ community, our dedicated and passionate team will be there to support you every step of the way.

We will continue to support you by providing ongoing training and sequencing workshops for instructors.

The CORE+ team will conduct regular studio visits to provide any operational advice.

We are teamwork.

We are freedom, inspiration and fun.

We are sweaty, sore and satisfied.
Skills
As a member of the CORE+ network, you will live and breath a healthy life.

You must possess a fitness qualification in either yoga/mat pilates or a Certificate 3 or 4 in fitness.

You're a passionate and personable person, and excited to help people improve their fitness to lead happy and healthy lives.

A self-starter you're a natural leader and will be keen to make your CORE+ location an integral part of your community.
About the Opportunity
CORE+ are looking to expand across Victoria, and are looking for franchise partners who share our vision.

We're passionate in our mission to help everyone become fitter, healthier, stronger and more resilient versions of themselves.

Along with the growing 'wellness' trend, health-conscious people, in particular urban women, are increasingly signing up to group fitness classes. Demand is growing for targeted training that's personal and in a comfortable environment.

CORE + is community driven, and your #1 priority is making it an inclusive and welcoming space.

Not many businesses allow you to be your own boss while making seriously positive changes to the lives of others. A CORE+ studio franchise allows you to share the CORE+ fusion fitness movement from your very own studio!

We already have a successful model, tried and tested marketing, client interest and a healthy bottom line.

This is a rare opportunity to make THAT change – we will be there with you through every squat and warrior pose!

Set up? Class programs? Equipment? Marketing? Ongoing Support? CHECK!

We want you to succeed - because when you reach your goals we will be reaching ours.

Let's do this!


A bit about us:

We are modern group fitness. A fusion of Yoga, Pilates, and Functional Movement from across the globe. All of our instructors inspire and motivate their class to get down low during class and ensure they leave on a high!

We want our members to feel empowered and ready to take on anything life throws our way.

We are the elimination of pretentiousness.
We are teamwork.
We are fun.
We are supporting your neighbour through every crunch and every punch. We are life changing.
We are CORE+

With an exclusive playlist for every class, we never miss a beat! Whether stretching in child's pose or nailing a boxing drill, we are ready to sweat! Are you?

But why CORE+

The reason we do this is pretty simple: we want to create stronger, healthier, more resilient bodies and minds.

We're on a mission to help every single person become their best self, and to live life to the fullest.

We have been able to create results based group fitness experiences that create healthier, happier, well-balanced and stronger members.
A CORE+ class will uplift, energise, and empower! CORE+ is a class-leading training programme that changes lives, and that's why we are continually motivated to do what we do.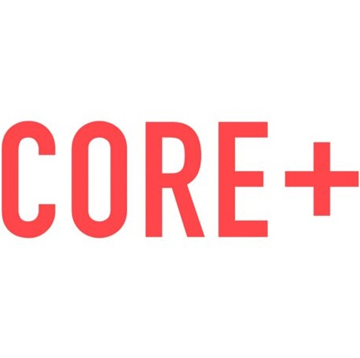 Find out more at the CORE + Franchise Information page