Summary
This established bookstore is the perfect investment for an owner-operator looking to get into bookselling. This business is easy to manage and the cost of entry is minimal.
Location Details
74 Seymour Street
Traralgon Vic
Marketing support
The franchisor Collins Booksellers provides marketing support via national seasonal catalogues, e-commerce marketing, monthly in-store reading guides and a host of other marketing promotions and advertising initiatives. Our franchisees receive additional marketing support via 100% subsidies on catalogue inserts in local newspapers or letterbox drops. We also provide assistance to franchisees with devising local area marketing plans and producing advertising content, as well as securing marketing opportunities via publishers and authors.
Training provided
Collins Booksellers offers extensive initial onsite training for new franchisees which will cover all aspects of running a successful franchise bookshop. Also, as part of the Collins Booksellers group, you will be provided with ongoing support and advice in the management. This support will include regular visits from the highly experienced management team as well as constant contact from head office. Whenever you require assistance in any area of your business the management team will be there for you.
Skills
A love of books is essential. The ability to share this love with customers, build relationships with schools and establish a firm footing in the community would be an advantage. Upskilling where necessary will be provided by Head Office.
Length of Agreement
Length of Franchise Agreement Available
5 years with 5 year rolling extensions

About the Opportunity
Situated in the Traralgon CBD in a busy retail strip and next to a toy shop, the store already has a reputation for excellent customer service, its popular book clubs and extensive list of titles. The list of school accounts and presence in the market is continually increasing. This oppportunity would suit owner-operators looking for an easy to run business with plenty of room for growth.

The current owners have two stores and oversee the Traralgon store remotely. However, as they are not local, have a young family and other businesses it no longer makes sense to continue on with the current set up. The store is currently run by a highly capable manager and excellent part-time and casual staff, many of whom would be available to continue on.

ABOUT THE FRANCHISOR-
Collins Booksellers was established in 1922 and will be proudly celebrating its 100th anniversary in 3 years. The company is now wholly owned by franchisees and former franchisees and its directors are all franchisees in their own right. They took over the company in 2005. The company is driven by the success from the shop floor up and franchisee performance is the number one priority of the company.


Year Business Established
1922
Year Franchising Commenced
2017
History
Collins Booksellers commenced operations in 1922 as a newsagency at 622 Collins Street Melbourne. In 1929, Frederick Henry (Harry) Slamen registered the name of Collins Book Depot when he opened two new branches at 95 Elizabeth Street and 361 Swanston Street in Melbourne. Collins Booksellers embarked an expansion program in Victoria in the 60's and nationally in the 70's during which time the franchising model was embraced. Other stores and outlets were progressively added to the network increasing its size and coverage across five states.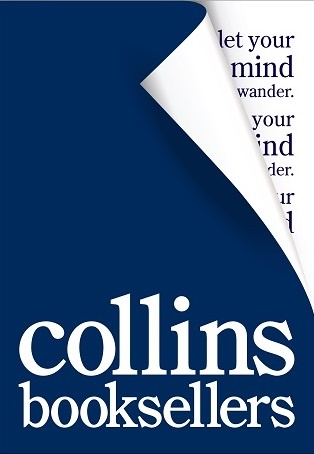 Find out more at the Collins Booksellers Franchise Information page