Summary
Hairdressing is an industry that will never slow down. Over the COVID-19 Period the Australian Government listed Hairdressing as an Essential service. Why because no matter what hair grows.
Location Details
Brisbane, capital of Queensland, is a large city on the Brisbane River. Clustered in its South Bank cultural precinct are the Queensland Museum and Sciencentre, with noted interactive exhibitions.
Marketing support
National Marketing Campaigns for all key retail seasons
National Television and Radio Campaigns
Local Area Marketing Support - Strategy & Design
Social Media Support - Content development
In-Centre Activations & Event Management
National Charity Support - Royal Flying Doctors, Sane, Wesley Mission & More
Training provided
Just Cuts™ will guide and support you through the whole process of opening or taking over your salon.

Online learning
Operations and Systems Training
Understanding Data
Local Area Marketing Planning
Stylist Team Training

A member of Just Cuts™ Operation team is assigned to each new outlet prior to opening to
provide in-house support and assistance.

Our ongoing support programs for months following your opening or take over ensure that you are well equipped to manage and drive growth in your business.
Skills
No hairdressing or even prior business management skills are required, Just a passion for people and commitment to following a proven business model.

Many of our Franchise Owners spend less than 30 hours* each week working on their business and the average Franchisee goes on to own multiple salons – in fact, just under half are multi-site Owners!

Our systems, processes, support model and training systems help Empower your hair Stylists to think like an Owner and easily run the business for you
About the Opportunity
Join the largest hairdressing network in the Southern Hemisphere that currently services 100,000 Clients each week. Just Cuts™ aren't just a franchise we are a family.

Our fixed franchising fee means you have UNLIMITED earning potential!

The Just Cuts™ Smart Choice Checklist

• Combine security with independence
• Increased flexibility and work-life balance
• Be part of a well-established, Australian and New Zealand brand
• Grow your salon within an existing network
• Share a common pool of resources, ideas and information
• Benefit from shared marketing and social media resources
• Tap into greater public awareness of your business
• Make the most of ongoing operational support
• Enjoy ongoing training and development opportunities
• Leave marketing, social media and operations to the experts
• Work on the business, not just in it
• Potential to easily expand into multiple salons
Year Business Established
1989
Year Franchising Commenced
1990
History
Just Cuts™ was conceived during a promotion held in Sydney in October 1982. At this time, Denis McFadden, owner of 123 Hairdressing, decided to do something completely different, offering a "No Appointment $6 Style Cut™, for the period of the promotion.

On 10 July 1990, the first Just Cuts™ franchise opened in the nearby suburb of Engadine.

30 years later we are still experiencing exponential growth and are now at 230 Salons across Australia, New Zealand & The United Kingdom.
Awards
2016-2018
Denis McFadden, FCA Hall of Fame inductee & Chair
BRW Top 500 AU private companies
Finalist 24th Annual Westpac New Zealand Franchise Awards
2019
Amber Turnbull Top 10 of Inside Franchise Business's Executives
Top 50 Fast Franchise List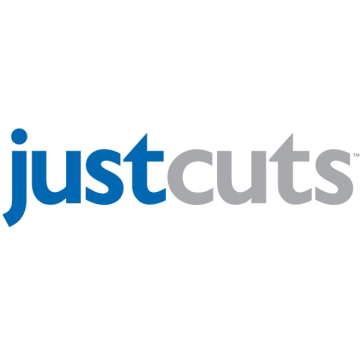 Find out more at the Just Cuts Franchise Information page