Summary
Use your existing skills to finally earn what you're worth. Get off the cashflow rollercoaster and uncover the tools to earn $1,000/day. Join Australia's largest Inependent Property Inspectors Network
Location Details
Including Suburbs & Towns
Your Golden Opportunity Is Right Now - A very small number of licenses are now available now in your town and some surrounding areas.
Marketing support
Our proven 30 Day Fast Start Marketing Guide guarantees your best, early success – Implementing the 30 Day Fast Start Marketing program will give you your solid foundation to grow your own business on and has been designed using the most effective strategies and are repeatedly proving themselves over ten years. These strategies are very detailed however are low or no cost to implement and take a fraction of your time and learning of a few simple techniques. This is of course, your choice!!
Training provided
You will be provided with your comprehensive IPI License Operations & Procedures Manual to guide you daily – This document alone has taken thousands of hours of meticulous work and improvement over ten years of obsessive attention to every detail. Your initial 3 day software training is included; Plus!! an intensive ten day onsite comprehensive training program is optional and covers all aspects of the business from conducting live inspections, software, accounting, marketing and advertising.
Skills
I Know You Have What It Takes. You have the drive to be a business owner? You have a positive attitude? You have the knowledge & skills? You will be comfortable earning $1,000 / day? You'll be happy to get paid every day? You'll be happy to choose your working hours? You have a passion for property? In ACT & QLD you must be a licensed Builder to qualify; this is not required in other states. You have the desire to succeed? We are looking for YOU to share our vision and wish to build a business. Imagine using your knowledge to earn $1,000/day
Length of Agreement
Once you invest in your license, it's yours for life unless you decide to sell at some time in the future. The only ongoing commitment is an annual renewal fee of $1,100 Inc GST and includes free software upgrades and improvements. Unlike your typical franchise you will have NO monthly franchise fees, NO monthly marketing levies, and NO percentage of turnover fees. You keep 100% of the profits. This is not a franchise, this is an opportunity to operate the IPI business model under a license agreement
About the Opportunity
Because you already have what it takes!!
Congratulations, you are already a success with all of your industry knowledge; partnered with Independent Property Inspections, your new business model, you are, right now, even more easily on your way to complete financial freedom. And it's more than that!
Now is your best time for you to use all your skills and knowledge even more effortlessly to get more of what you want, smarter, better and faster than you ever dreamed – Right Now
Independent Property Inspectors are ready for you to become a part of the fastest growing and most successful business model in the country. You can operate your business as an extension to your existing business or as a stand alone cash machine. The choice is yours.

Independent Property Inspections provides you with your best opportunity to include property inspections as a new service to your existing business, or you can easily become a full time property inspector using this proven license model.
Our Independent Property Inspectors provide you with many types of services and these services may vary based on your individual skills and experience, and may be governed by your state regulations

An Independent Property Inspectors License provides you with the vehicle to
Work from home – no more cold wet windy dirty work sites
Set your own working hours – You can choose when you work and set your own schedule
Get paid every day – No more waiting for progress claims, in this business you get paid the same day every day
Earn what you are worth – Using your existing skills and knowledge to work a lot smarter, partnering with Independent Property Inspections many of our inspectors regularly earn in excess of $1,000 per day Yes $1,000 per day

PLUS: Very little overheads, Structured business system. Great Cash flow, Broad Customer Base, Multiple Sales Channels, Large suite of inspection types, Very low entry cost, Room for growth, Build a business you can sell

Our unique holistic philosophy is based on service, support and skill

o Outstanding service to our whole industry including all stakeholders
o Free support and advice to all parties involved
o Unparalleled skills and understanding in all aspects of your business

This philosophy makes Independent Property Inspections services very attractive to both those purchasing properties and key referrers (like real estate agents, mortgage brokers, lawyers and conveyancers) keen to maintain their own reputation for integrity.
Go to www.1800ipican.com.au
Year Business Established
2001
Year Licensing / Distribution Commenced
2012
History
The Independent Property Inspections started in 2001 and quickly became the market leader by using ground-breaking technology, 2005 we expanded through franchising in Victoria & Tasmania. Now in 2012 after fine tuning & improving the IPI system even further we are expanding nationally with our highly effective Licence Model offering you a low cost turnkey business in a box so you can become even more financially successful and get everything you want out of your own business.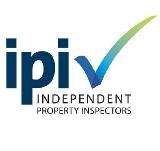 Find out more at the Independent Property Inspections Licensing & Distribution Information page