Summary
NEW STORE | NEW LEASE | VENDOR FINANCE AVAILABLE- Nationally recognised food franchise, Bucking Bull is NOW OPEN in the busy food court at Australia Fair on the Gold Coast with a new concept store.
Location Details
Australia Fair Shopping Centre
Bucking Bull is expanding with an exciting opportunity now open on the Gold Coast. The site is located within the busy food court of Australia Fair Shopping Centre- includes NEW FIT OUT, NEW LEASE and VENDOR FINANCE available.
Training provided
We've invested many years developing our Franchise model. As part of your extensive training you'll learn:

- How to deliver high product quality at lower cost.
- How to recruit 12 key performance indicators to tweak and grow your profits.
- Food merchandising secrets to maximise your sales.
- How to keep your customers delighted and fiercely loyal.

Franchisees are provided with 1 week of classroom based training at Bucking Bull's Support Office, followed by 2 weeks of in-store operational training.
Skills
'People' are our most important ingredient.

Our franchise owners come from all walks of life, and don't necessarily have food retail or restaurant experience. We are looking for entrepreneurs who are genuinely interested in being part of our dynamic and exciting food service business.

More than anything we're looking for passionate and ambitious people who believe that they can create a positive future for themselves from focus and hard work.
About the Opportunity
Bucking Bull is Australia's largest and most successful boutique carvery franchise with nearly 40 store locations around the country. Australian owned and operated, Bucking Bull first opened in Perth in 1999 and has since expanded into Queensland, New South Wales and most recently Victoria.

Bucking Bull has built its success on the art of slow cooking in a fast environment. We've been refining our roasting methods for nearly 20 years ensuring every cut of meat is cooked to perfection, tender and juicy- every time.

We're on a rampage across Australia, looking for enthusiastic and motivated entrepreneurs to help us spread the love of roasts. Bucking Bull is now set to open soon in the busy food court at Australia Fair on the Gold Coast.

This new concept fuses our roasting expertise with new and exciting flavours that we know customers LOVE to eat!

The carefully selected site is situated in the main food court at Australia Fair Shopping Centre on the Gold Coast and features a cutting edge store design. With the planned development in this area, this site is set to benefit from high levels of foot traffic in all key trade periods. Southport was also recently announced as the CBD of the Gold Coast, employing over 36,400 people and is home to 8,600 businesses. Growth is definitely gripping this precinct in a big way and is only set to expand more with the arrival of the Commonwealth Games.

Does this make you hungry for more? If you're looking to carve out a satisfying future for yourself and are looking for a proven business that's both satisfying and rewarding, becoming a Bucking Bull franchise partner could be just the venture for you to sink your teeth into. Contact us today to find out more information on this exciting opportunity!
Year Franchising Commenced
1999
History
Since 1999 Bucking Bull, Australia's Favourite Roast & Grill- has spread across Australia and has grown to become the largest boutique carvery in the country. We now have close to 40 stores in food courts across the country, with many more in the pipeline.

Bucking Bull is part of the Aktiv Brands Group. Aktiv Brands is a leading Australian retail food brand developer and manager. We've been around long enough to see what works well and what ingredients result in Franchise Owners success.
Awards
- Listed in BRW's Fast Franchise list 2010, 2011 & 2012
- Ranked #9 Top Franchise Awards 2012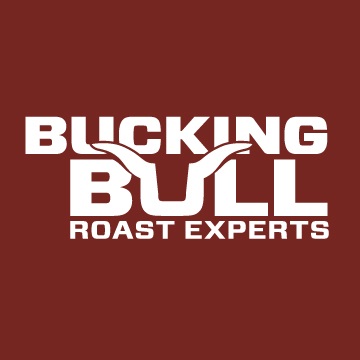 Find out more at the Bucking Bull Franchise Information page