Summary
Stop scrolling! A delicious business opportunity awaits you at Bucking Bull Robina! Be your own boss with this established boutique carvery boasting high foot traffic & a herd of loyal fans!
Location Details
Robina Town Centre
Dreamt of owning your own business? Join the Bucking Bull family with an established carvery in the food court at the Robina Town Centre Shopping Centre, now available for purchase!
Training provided
Our Franchisees don't become Roast Experts overnight! We provide 1 week of classroom-based training at Bucking Bull's Support Office, followed by 2 weeks hands-on, Operational Training in-store. You'll be carving like a pro in no time! We also provide ongoing support to ensure you are getting maximum bang for your BUCK from your new business.
About the Opportunity
Nobody knows roasts like Bucking Bull. With our Classic Roast Meals, Burgers, Subs, Sandwiches, Spuds and more, we have reignited Australia's love for roast meats! We challenge the traditional notion that roasts are for Sundays and believe they should be celebrated and enjoyed every day of the week!

The secret ingredient to our success? We have an unwavering dedication to providing great quality, 'slow cooked' cuisine in an environment that wants it fast. We don't cut corners and we take pride in every meal we produce!

The beauty of the Bucking Bull model is that whilst our menu is packed with tantalizing menu options with mass customer appeal, our operational model is efficient, robust and requires no previous food experience to run!

Bucking Bull Franchisees benefit from ongoing coaching and assistance in sales techniques, cost control, local area marketing, purchasing and financial management. From the moment you join the family, we work with you to fine tune your new business.

We are currently seeking a new owner/operator to take over the reins at Bucking Bull Robina. Bucking Bull is located in the food court at Robina Town Centre on the Gold Coast!

Interested in joining the Bucking Bull family? Get in touch today on 07 3423 0555 or submit an enquiry to find out more!
Year Business Established
2018
Year Franchising Commenced
1999
History
Since 1999 Bucking Bull, Australia's Favourite Roast & Grill- has spread across Australia and has grown to become the largest roast & Carvery in the country.

Bucking Bull is part of the Aktiv Brands Group. Aktiv Brands is a leading Australian retail food brand developer and manager. We've been around long enough to see what works well and what ingredients result in Franchise Owners success.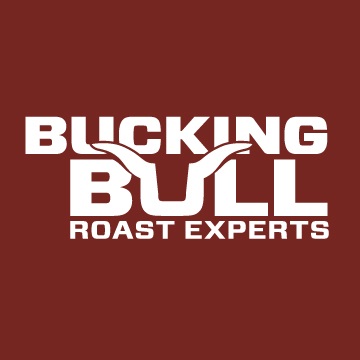 Find out more at the Bucking Bull Franchise Information page