Summary
Bridgestone is seeking a franchisee to partner with us in an exciting new store opening in Coolalinga in late 2018.This store has excellent highway frontage and will sell tyres & mechanical services.
Location Details
This is a unique opportunity to own and operate a tyre and mechanical business in a busy, growing retail precinct in Darwin's southern suburbs.
Marketing support
Consumers see our brand all over the world – whether on the wheels of our cars, through to earthmovers and jet airliners – Bridgestone is everywhere.

This exposure means that as a franchisee you are dealing with a respected global company with a sound financial structure. Unlike some franchise companies, we do not rely solely on franchise fees for income, allowing us to concentrate on quality products and systems which flow on to our franchise partners.

Bridgestone provides extensive promotional and marketing support to our franchisees.
Training provided
You will receive an extensive induction and training program to ensure you are well prepared when you start in your exciting new venture.
This will include in-store experience, on line learning and class based training.
Your training will cover all aspects of tyres and mechanical.
Ongoing skills development will continue throughout the life of your franchise.
Skills
The type of people we look for can typically demonstrate a commitment to customer service, a sound retail focus and the ability to sell. They have a desire to manage their own business and be part of a winning team. Having an ability to follow proven systems and processes will help drive your success. Small business acumen is desirable but not essential.
An interest or experience in the automotive industry would certainly be advantageous but is not essential as we can provide you with all the information you need.
Length of Agreement
10 Years
About the Opportunity
An exciting opportunity exists to join the Bridgestone Select Franchise Network with a brand new store in Coolalinga, due to open late 2018. This Bridgestone Select store offers our customers a range of tyre, tyre related and mechanical services.

Owning a franchise should be about running a business for yourself, but not by yourself. The Bridgestone philosophy is one of total support for franchisees, whether you are purchasing an existing franchise, or starting out with a brand new site, we are with you every step of the way. It is an ongoing commitment.

From its origins in Japan, the Bridgestone Corporation is a true global performer. Bridgestone is a powerful organisation that has embraced a passion for the very best in technology, quality and service for its customers throughout the world, backed by the commitment of a dedicated local franchise team

OK, so you're interested in exploring the idea of owning your own Bridgestone Select franchise. So, where to from here?

Please submit an Enquiry. "Bridgestone Select - Service that moves you"
Year Business Established
1986
Year Franchising Commenced
1986
History
With more than two decades of franchise expertise, it is little wonder that Bridgestone are the recognised leaders in tyre and mechanical retailing. Our industry-leading market intelligence has kept our franchise owners at the forefront of their craft since 1986.


Awards
2017 Topfranchise - Overall TOP 10 franchise program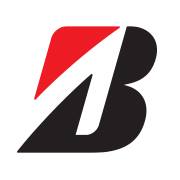 Find out more at the Bridgestone Australia Franchise Information page