Summary
BYKKO fully automated system does all the bookings, billing, tracking, fleet management. No boss, no long working hours, no rent and outgoings. The bikes will work for you 24/7 and never complain.
Location Details
BYKKO stations will be installed at the best locations. We partner with luxury hotels/resorts/clubs and the newest residential/commercial buildings. The stations are modular with individual docks for each bicycle and inbuilt security mechanisms.


Marketing support
As BYKKO is committed to your success, we will walk you through every aspect of the business. Our multi-skilled team will make sure you have every tool necessary to achieve your business' highest potential. You will have access to our multi-disciplinary team of professionals with backgrounds in transport planning, architecture and design, urban planning, automatic systems, sales and marketing.
You will get a FREE Marketing package to start earning money from day 1 of operations.

Training provided
We will provide an induction and training day at BYKKO HQ in Newcastle NSW.
We will train you on everything from how to install your stations, how to service and maintain the bikes, to how to provide excellent customer service and create a profitable business.
You will learn how to access the bike hire management software. Our software has the best platform for fleet service and operations. The system is designed to be user-friendly and to require minimum operational effort.


Skills
To own and operate the BYKKO stations you need basic technical skills to service the bikes and basic computer skills to operate the software.
Ideally, you will have:
- An appetite for innovation and entrepreneurship
- Good networking and social skills
- The personality to adapt and enjoy running a business in an ever-evolving industry
- The desire to grow and become successful
- The initial minimum capital investment (we can also provide finance for you subject to a full financial assessment)

About the Opportunity
The electric bike market is expected to witness the fastest growth rate due to the trends relating to smart transportation and maintaining a healthy lifestyle. Cycle tourism has been identified globally as a key growth adventure tourism activity. Tourists and locals riding an electric bike typically ride longer, spend more and engage in a broader range of experiences than the average person.

When you join the BYKKO network, you are buying into a proven business model. We have tens of thousands of users, international tourists and locals alike who absolutely love our electric bicycles.
The trial and risks associated with starting a new business have been eliminated.

The BYKKO License Agreement is not a franchise agreement, therefore, you will not incur the cost of franchise fees. You will receive training and ongoing support from our expert team but you will have the freedom and full control of your business.

You will get access to the state-of-the-art technology in intelligent electric bike rental stations and the growing share economy. We have partnered with the world's best manufacturers and European leaders in electric bike-share technology. Your investment goes 100% towards the equipment so you can start operating the stations and generate income from day 1. The bicycles can be hired 24 hours a day, 365 days a year generating a passive income and the system can be monitored from anywhere giving you the freedom like no other business.

For peace of mind, BYKKO stations incorporate inbuilt security mechanisms and anti-theft features to monitor bike use and occupy a neat, space-efficient facility.
Each bike is equipped with GPS for real-time tracking so the fleet owner can monitor each bike's location and the rental status.
The smart docking terminals have an automated battery recharging system and multiple features for prevention against theft and vandalism.
The bicycles can be hired using the Smartphone by scanning the QR code or simply selecting the bike number. The software will inform you in real time of the location of the bike, the trip fare and the payment status.
Our fully automated system does all the bookings, billing, tracking, fleet management providing the best software platform for the fleet service and operations.

As a BYKKO Operator and Licensee, you will have the opportunity to generate a fantastic return of investment through a variety of revenue types such as bike hire, memberships, corporate packages, sponsorships and advertising.

Call us to schedule a time for a meeting or conference call!
Year Business Established
2014
Awards
- Best New Product in The Urban Developer Awards 2018
- Nominee for the 2018 iCare Connecting Communities Award, the G.J. Gardner Homes, Women Creating Change Award and the Awards Australia, Business Achievement Award
- The Green Tag's Ecospecifier list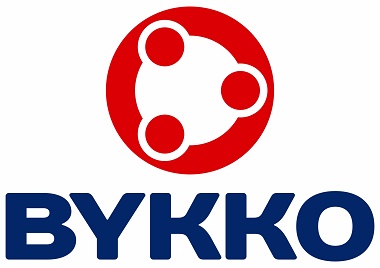 Find out more at the BYKKO Electric Bike Hire Stations Franchise Information page