Internal Ref: Sydney
Summary
Bike Fix Mobile, as the name suggests, is a state of the art mobile bicycle workshop; offering its customers the convenience of having their bicycle repaired or serviced at their home or work.
Marketing support
Bike Fix Mobile will market the business to all bicycle users via selected online web sites, (including our own), social media, cycling events and to corporate businesses. From time to time we will also include press releases, event sponsorships and athlete sponsorships to add to our overall marketing strategy.
Training provided
Each mechanic is required to be Bike Fix Certified as part of becoming a licensee. This will be conducted under the supervision of Bike Fix Mobile Head office. If required, a full training program will be undertaken to bring every mechanic up to the level of expertise required to be a Bike Fix Mobile Licensee. Ongoing training is also provided to ensure competency with new products and methods.
Skills
Passion for bicycles. Need we say more!
Length of Agreement
Five years plus a further five years
About the Opportunity
Bike Fix Mobile is a mobile mechanic with a difference, allowing our Licensee's to take advantage of the most dynamic bicycle maintenance business in Australia
- National Booking system.
- Fully supported inventory and point of sale system on board.
- Comprehensive job list provided every day.
- Each Licensee will be required to purchase a van (if they don't already have one)

The Bike Fix Mobile systems and procedures have been developed to help you run your business. Each part of the business has been standardised to achieve efficiency. All of the systems and procedures have been tried and tested under operating conditions. Includes comprehensive operations manuals and checklists which are detailed and easy to read.
Year Business Established
2016
Year Franchising Commenced
2016
History
Bike Fix Mobile have 40 years experience in the bicycle industry and 18 years of running a bicycle retail group. A Licensee model was selected in order to provide an operational advantage and as the preferred growth strategy to enable strong expansion.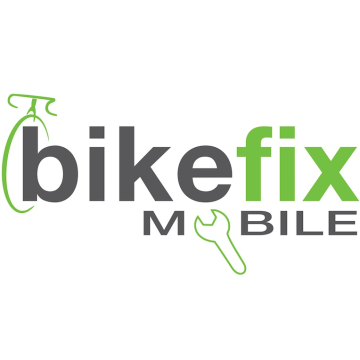 Find out more at the Bike Fix Mobile Franchise Information page