Summary
That's right! We have a franchise available in the hugely popular Newtown territory! This amazing opportunity to share peace, love & ice cream with your own Ben & Jerry's won't last long. Apply now!
Location Details
Ben & Jerry's is taking over Newtown! Join us in our soon to be developed Newtown scoop shop & offer customers the full 360 degree Ben & Jerry's experience. Sun, city lights, fun and ice cream? That's a perfect match to us!
Marketing support
Ben & Jerry's invests significantly in marketing activities, in fact our total investment far outweighs the value of franchisee marketing levies collected. Our international brand is a fan favourite, we love evolving our great brand image and building hype around our amazing product.

Franchisees joining the business get:
- Financial and operational support with a scoop shop launch campaign
- Ongoing campaigns
- POS promotions
- New flavour campaigns
- Low season specials

and many other marketing and customer engagement campaigns.
Training provided
You will be fully trained and looked after during the Ben & Jerry's full business induction program. Induction includes the following:

- Full brand induction
- Store operations
- Staff management
- Financial management and reporting
- Staff training
- Ongoing staff training
- Ongoing product and operations training
Skills
The great thing about a Ben & Jerry's business is how simple it is to operate. You don't need retail experience - we will teach you all you need to know.

What we look for in franchisees is a passion to run a succesful business!
About the Opportunity
Ben & Jerry's are offering a very limited number of high profile locations in Australia. Joining Ben & Jerry's sees you partner with one of the most successful ice cream companies globally. You also get access to the hugely successful Ben & Jerry's brand and all the amazing flavours we have developed over the past 30 years.

As part of the network you will be encouraged to share in Ben & Jerry's 3 part mission statement. This underlying philosophy sees Ben & Jerry's place equal weight on our Product, Economic and Social missions.

This is a truly unique opportunity to join an international brand and own your own part of Ben & Jerry's.

Ben & Jerry's has over 500 scoop shops globally, with 30 stores across Australia and New Zealand.
Year Business Established
1978
Year Franchising Commenced
2010
History
Ben & Jerry's was founded by Ben and Jerry in 1978 in Vermont USA. After a number of failed university attempts, the pair enrolled in a $5 ice cream making course (by correspondence). The first Ben & Jerry's scoop shop opened in an old gas station in Burlington Vermont - the rest as they say is history.

Ben & Jerry's came Down Under in 2009 with ice cream lovers in Australia supoprting us the whole way!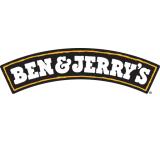 Find out more at the Ben & Jerry's Franchise Information page