Summary
Join the world famous Ben & Jerry's Ice Cream brand and share peace, love and ice cream with ice cream lovers in Byron Bay.
Location Details
New South Wales
Join us in our soon to be scoop shop and offer customers the full 360 degree Ben & Jerry's experience in Byron Bay. Warm sunshine, fun with family and friends with some delicious ice cream? That's a perfect match to us!
Marketing support
Ben & Jerry's invests significantly in marketing activities, in fact our total investment far outweighs the value of franchisee marketing levies collected. Our international brand is a fan favourite, we love evolving our great brand image and building hype around our amazing product.

Franchisees joining the business get:
- Financial and operational support with a scoop shop launch campaign
- Ongoing campaigns
- POS promotions
- New flavour campaigns
- Low season specials

and many other marketing and customer engagement campaigns.
Training provided
You will be fully trained and looked after during the Ben & Jerry's full business induction program. Induction includes the following:

- Full brand induction
- Store operations
- Staff management
- Financial management and reporting
- Staff training
- Ongoing staff training
- Ongoing product and operations training
Skills
The great thing about a Ben & Jerry's business is how simple it is to operate. You don't need retail experience - we will teach you all you need to know.

What we look for in franchisees is a passion to run a succesful business!
About the Opportunity
Ben & Jerry's is offering an excluse franchise opportunity in Byron Bay. By Joining Ben & Jerry's you will partner with one of the most successful ice cream companies globally. You also get access to the hugely successful Ben & Jerry's brand and all the amazing flavours we have developed over the past 30 years.

As part of the network you will be encouraged to share in Ben & Jerry's 3 part mission statement. This underlying philosophy sees Ben & Jerry's place equal weight on our Product, Economic and Social missions.

This is a truly unique opportunity to join an international brand and own your own part of Ben & Jerry's.

Ben & Jerry's has over 500 scoop shops globally, with 30 stores across Australia and New Zealand.



Year Business Established
1978
Year Franchising Commenced
2010
History
Ben & Jerry's was founded by Ben and Jerry in 1978 in Vermont USA. After a number of failed university attempts, the pair enrolled in a $5 ice cream making course (by correspondence). The first Ben & Jerry's scoop shop opened in an old gas station in Burlington Vermont - the rest as they say is history.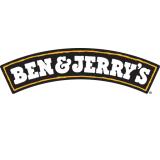 Find out more at the Ben & Jerry's Franchise Information page