Summary
Make a real difference in the lives of small business owners, their families, and in the world. Realise the rewards from your own efforts by investing in your own business.
Location Details
Tasmania
Franchise opportunities available across Tasmania and nationally.
Marketing support
We expect our franchisees to be skilled and confident accounting professionals, not expert sales people. That is why when you join, we offer an optional client acquisition package to introduce you to a minimum of $100,000 worth of qualified, potential new clients. This means we will help you get up and running and established.
Training provided
After commencing, you will receive approximately one month of training. This is to help ensure you are well equipped for business success. To start, you will receive induction coaching with our executive team in Queensland. The remaining time will be completed upon your return home, in a mostly online and self-paced environment.
Skills
You must be a skilled accounting professional – this doesn't necessarily mean that you have to be a CPA, or a CA. While these qualifications will count in your favour, during the application process, they are not essential. What we mostly care about is that you have the skills to be able to deliver high quality services to clients. If your work experience to date has equipped you to do this, then you could be very well suited to this opportunity.
Length of Agreement
Franchisees have the security of a 10 year term with the option to renew for an additional 10 years. Options are available to exit the franchise at anytime during the Term.
About the Opportunity
Do you dream of realising the rewards from your own efforts by investing in your own business and controlling your own lifestyle? It's great to dream but you need to act now to learn more about making your dream a reality.

We offer the independence of small business ownership supported by the benefits of a national business network.

It's well known that Franchisees have a higher rate of success than start-up businesses. You will receive training and ongoing support to operate within our proven business model. Our established reputation, image, proven management and work practices will save you time and money.

As a qualified and experienced accountant you no doubt feel confident in delivering services. However, you may not feel so confident in acquiring clients and when you are busy with client work you will not have the ability to repond immediately to new client leads. Imagine having a marketing and sales facility working to help you acquire clients so you can concentrate on client work.

We at EzyAccounts share your concerns. It is important to our success that we carefully select only quality candidates to provide our clients with advanced bookkeeping, management accounting and business services. In our years of experience, we know that caring about our franchisees helps them to succeed in this lucrative industry. Once chosen, we invest considerable time and resources in each franchisee with ongoing training and support.

The possibility of $100,000 to $200,000+ with residual income is realistically achievable.

Working towards success as an EzyAccounts Service Franchise, you interact directly with clients, providing services that match the experience of you and your staff. These services may include business advisory, management accounting, software training, bookkeeping, payroll processing and other key services.

Grow your own business under the EzyAccounts brand for a modest investment and become part of an elite team. The fee includes extensive support from our knowledgeable and experienced team. Receive ongoing business coaching for every aspect of your business. Relax knowing proven sales processes are working on growing your franchise for you, allowing you to get on with what you do best, servicing the client!

Time for Action - enquire now to learn more about being in business for yourself...not by yourself.
Year Business Established
2008
Year Franchising Commenced
2009
History
Our mission is to help our franchisees choose the lifestyle they want and make a real difference in the lives of their clients, and in our community.

We are a family business and have progressively grown the franchise team to become a respected national group. Just like our founder Colin Hunt, many of our franchisees switched from corporate careers, while others were new arrivals to Australia, or returning to Australia with overseas experience.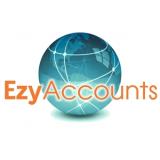 Find out more at the EZYACCOUNTS Franchise Information page