Summary
Become the new franchisee of Gutter-Vac Beachside, where you can hit the ground running capitalising on an existing loyal customer base and strong local brand awareness built by a retiring franchisee.
Location Details
Beachside
Gutter-Vac Beachside services Frankston, Langwarrin, Seaford, Carrum Downs, Somerville, Mount Eliza, Patterson Lakes and more
Marketing support
With over 21 years' experience in franchising, we know what works and what doesn't. We also know when you become a franchisee, you are a business owner who deserves control over your local marketing, which has proven to be the most effective way to grow a Gutter-Vac business. We don't allocate a fixed portion of your profits to marketing, that's NO MARKETING FUND, but rather we provide comprehensive marketing training and tools which are updated and refined to ensure our brand is market-leading and ahead of the curve.
Training provided
Safety, confidence and competency are key reasons why we invest in training, with a seven-day induction across three stages:

STAGE 1 - Online pre-training

STAGE 2 - Franchisee (one week) at head office, including:
• Working Safely at Heights RIIWHS204D
• Marketing
• Sales/quoting
• Back Office – Accounting and business systems
• Machine servicing
• Two days 'on site', hands on with an existing franchisee

STAGE 3 - Ongoing learning including:
• Business and financial coaching
• Quoting and tenders
• Technical training

Skills
No mechanical or business experience is necessary to become a Gutter-Vac franchisee as all training is provided by our national support team.

Our best franchisees possess traits like enthusiasm, a great attitude, and a common-sense approach to business. They enjoy working outdoors, and are great communicators who believe in delivering "exceptional customer service" to our domestic and commercial customers.

You don't even need to love heights! Our unique equipment allows gutters to be cleaned from the ground if that's the preference.

Length of Agreement
Five years with five year option
About the Opportunity
Gutter-Vac is an Australian franchise business within the resilient services industry that our franchisees have often called "bulletproof".

They're not wrong! Gutter-Vac has survived and achieved record sales even during floods, bushfires, and the latest pandemic.

We're looking for a franchisee to join our network with Gutter-Vac Beachside, an established territory of 15 years, where you will benefit from an existing loyal customer base, and strong brand presence.

Gutter-Vac Beachside has been operating for 15 years, growing a strong customer base of more than 1000 commercial and residential customers, made up of schools, retirement villages, a very large residential area, and more contributing to average revenue of $117,000 annually.

"Solid reliable business established for 15 years in the area. Currently operated on a part time basis with huge potential for growth. High repeat business generated by loyal clientele. Flexible work options to suit all age groups." – Current Franchisee

Along with capitalising on existing positive brand awareness, the incoming franchisee will benefit from Gutter-Vac's brand presence from its 26 years in the industry, with 21 of those as a leading franchise network.

But how has Gutter-Vac been successful? We offer the most advanced and highest quality gutter vacuum cleaning service, with a proprietary Gutter-Vac system that is convenient, safe and offers superior value. It's a service that is needed no matter the economic climate, as gutter cleaning may be mandatory for homeowners' and commercial property owners' and managers' insurance purposes.

Why franchise with Gutter-Vac?
• Hit the ground running with an existing Gutter-Vac territory
• Join a business within the resilient services industry
• Be your own boss!
• Be part of a growing network; Gutter-Vac celebrated 30% growth from 2019 – 2020 (and 17% growth during 2020's pandemic)
• Royalties are capped meaning profits grow as you do
• We have plenty of ways to grow your business as we're not limited to cleaning gutters, such as pressure cleaning, mould and lichen removal, and the supply and install of gutter guards
• You take care of your own local area marketing, and don't pay into a national marketing fund
• Comprehensive training, including RTO accredited training safety courses provided
• Our franchisees actually don't need to get on a roof if they don't want to! Our unique equipment allows gutters to be cleaned from the ground if that's the preference

Year Business Established
1995
History
The idea for Gutter-Vac was sparked just like all great Australian businesses, innovating a business model to overcome a challenge.

Founder Warren Ballantyne Gutter-Vac who remains the current owner and franchisor, was running his own plumbing business in the early 1990s and was frequently asked by customers to clean their gutters. He quickly realised the inefficiency of cleaning gutters by hand and knew there had to be a better way.
Gutter-Vac was born and is the world's first and largest gutter vacuum cleaning franchise.

Awards
2020 5 Star Franchise Rating (FRANdata)
2020 #2 Top Franchise in Australia (Business Franchise Australia & New Zealand)
2019 4 Star Franchise Rating (FRANdata)
2017 #1 Overall Top Franchise (10 Thousand Feet)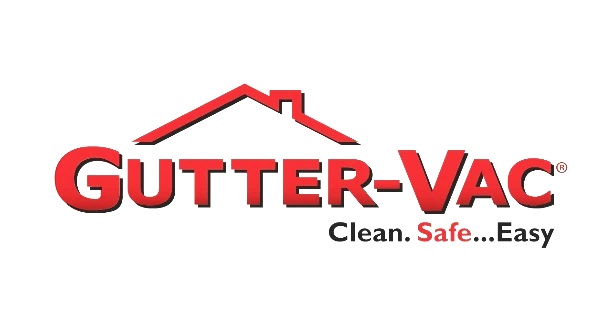 Find out more at the Gutter-Vac Franchise Information page