Be the new Franchisee at Tasmania's largest shopping centre, Eastlands!
Summary
Eastlands is Tasmania's largest shopping Centre, located in the Rosny Park shopping district. Price of the bakery includes upgrade to Bakers Delight most recent style.
Location Details
Eastlands Shopping Centre, 26 Bligh St, Rosny Park TAS 7018
Marketing support
Bakers Delight is a strong and distinctive brand. Strategic marketing support is offered in the areas of advertising, media, design, product, pricing, public relations, sponsorship, digital, Loyalty, Online Ordering, merchandising and market research. Our Franchisees also have the flexibility to conduct local marketing activities with our dedicated Local Marketing team's support.
Training provided
Our franchise development team will guide you through the recruitment, training and sale process to assist you on your journey to become a franchisee. We recognise that you may have no experience in operating a bakery, therefore we deliver an extensive 16 week training program to teach you everything you'll need to know.
Skills
This business requires an operator who enjoys the community lifestyle. Ideally the business requires a motivated self-starter, who is enthusiastic about being a leader and a team player. As an operator you need to have the ability to manage a team of people, demonstrate a willingness to follow the proven system and market the business to grow sales.
Length of Agreement
10 year Franchise Agreement

Our support includes:
o Marketing
o Operations
o Projects
o Purchasing
o Property
o Human Resources
o Information Services
o Finance
o Training

About the Opportunity
Eastlands is Tasmania's largest shopping Centre, located in the Rosny Park shopping district 6km's east of Hobart. The centre contains two major discount department stores; BIGW and K-mart, and two major supermarkets; Coles and Woolworths. Bakers Delight Eastlands is ideally positioned on a corner site near Coles with lots of foot traffic. Eastlands also has approximately one hundred specialty stores as well as a Village Cinemas making it a popular destination for convenience shopping and entertainment.

Included in the sale price of $160,000 is an upgrade to the latest Bakers Delight refurbishment style.

For more information on this attractive opportunity enquire now or call our Franchise Recruitment team, on 1300 309 759.


History
Bakers Delight is an Australian owned bakery franchise operating since 1980, with over 500 bakeries, baking real bread to bring delight to real people. For over 40 years, our Australian success story has built a strong brand and fosters a loyal customer base in local communities around Australia.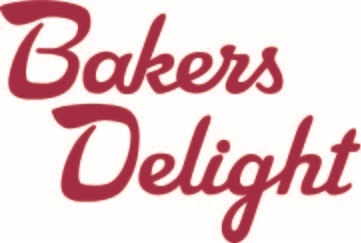 Find out more at the Bakers Delight Bakery Franchise Information page