Summary
Limited Offer : Were celebrating 40 years of success :Purchase a new Mrs Fields Bakery Cafe by 30 Dec 2018 and pay $0- FRANCHISE FEE , $0 ROYALTY for 1st year , saving you over $70k ! TC apply
Location Details
Located in prominent position within busy shopping centre, Mrs. Fields Bakery Cafe kiosk opportunity consists of 25m2 kiosk, along with Mrs. Fields 25m2 seating area, exclusive for your customers.

Marketing support
Our experienced Marketing Department will assist you every step of the way, from developing your Opening Campaign and assisting you with your Local Store Marketing calendar - growing your business and building awareness of your brand, on an National and Local level. Mrs. Fields Marketing Fund enables National Promotions, New Product Launches, Targeted Public Relations, Social Media and Sampling Campaigns, just to name a few.

Training provided
Mrs. Fields comprehensive Franchise Partner Training Program, ensures you are fully prepared, in every aspect of your business. Coffee, Rostering, Stock Orders, Team, Financials and Marketing- just a few of the topics covered in your 2 week training, at Mrs Fields Support Office, in MT Kuring-gai NSW.
An additional 2 weeks in-store training (locally), will enable hands-on training in baking, coffee and customer service.
Mrs. Fields Operations Support Team will remain with you, in-store, working alongside and supporting, you and your team.
Skills
No experience is neccessary, as Mrs. Fields Bakery Cafe is a simple business model and we take all the hard work out of running your business!
Mrs. Fields can teach you the skills required, however, you must have the passion to succeed.
Passion, to exceed your customers expectations, passion to drive your business every step of the way, passion to connect with your local community and in turn, reap rewards!
Be in business for yourself, but never by yourself as your Franchise Business Manager is with you every step of the way.
Length of Agreement
Your Franchise Agreement term, will usually run in line with the term of your current Tenancy Lease. This period is usually between 5 to 7 years, depending whether you are purchasing a new or existing Franchise.
The Franchise Agreement does not last forever, however, it will specify how long it will operate, whether there is an option to renew for a further term and the conditions attached to that option.
T

About the Opportunity
Mrs. Fields Bakery Café Franchise group has been busy behind the scene, undertaking a broad analysis of the brand, which has included identifying the customers of the future and introducing and enhancing its product range. It has also redesigned its packaging, introduced new, hi-tech equipment and exciting café style product range, including breakfast and lunch options, along with their famous freshly baked, indulgent, chewy cookies and award winning coffee.
Year Business Established
1977
Year Franchising Commenced
1984
History
Mrs. Fields launched in USA in 1977 by Debbie Fields. Her ambition was to create the finest oven-fresh cookies. Fields opened her first cookie store in Palo Alto, California in 1977.
Mrs. Fields first Australian store opened in 1984. Over the years, we have expanded our menu, to include our award winning, exclusive blend coffee and great cafe style product range - including breakfast, lunch, as well as snacks and take home treats. Currently, there are 41 Mrs. Fields Bakery Cafe's, with new and exciting opportunities Australia-wide

Awards
2017 Top Franchise Overall - Placed #8
2013 RASV Australian International Coffee Award- Silver
2012 Golden Bean Awards - Bronze
2011 International Franchisee of the Year
2011 Golden Bean Awards - Bronze
2009 Golden Bean Awards - Silver
2008 Golden Bean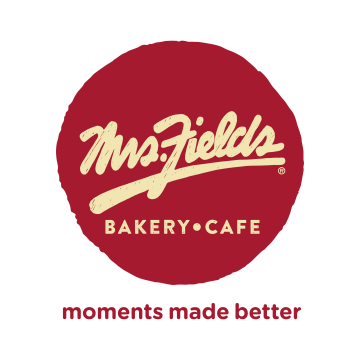 Find out more at the Mrs. Fields Bakery Café Franchise Information page