Summary
Purchase this established bakery with just under 20 years of operating experience, a proven sales history and loyal customer base. Lease Term – October 2023
Location Details
Shop T010, Kurralta Park Shopping Centre,
153 Anzac Hwy,
Kurralta Park, S.A
Training provided
Our franchise development team will guide you through the recruitment, training and sale process to assist you on your journey to becoming a franchisee. We recognise that you may have no experience in operating a bakery, therefore we deliver an extensive 16 week training program to teach you everything you'll need to know.

Ongoing costs:
• Royalties - 6.5%
• Marketing Fees – 2%

Our support includes:
o Marketing
o Operations
o Projects
o Purchasing
o Property
o Human Resources
o Information Services
o Finance
o Training


Skills
This established business requires individuals who are passionate about Bakers Delight, are a strong communicator, are organised and efficient. The business requires an operator who has the energy and drive to build further sales and loyalty though working with the local community.
Length of Agreement
10 year Franchise Agreement

About the Opportunity
Bakers Delight Kurralta Park is located in a suburb of Adelaide in the city of the West Torrens. It has been open since May 2001 with sales exceeding over $18,000 per week. Sales are driven by locals who regularly shop at the Kurralta Park Shopping Centre.

Kurralta Park Shopping Centre is anchored by Coles & K-Mart and is a convenience based shopping centre with ample parking to serve the local community.

Bakers Delight is an Australian owned bakery franchise operating since 1980, with over 600 bakeries, baking real bread to bring delight to real people. Over the past 40 years, our Australian success story has built a strong brand with a distinctive image and has fostered a loyal customer base in local communities around Australia.

For more information on this attractive opportunity contact our Franchise Recruitment Team, on 1300 309 759.
Awards
Australian Retailers Association, one of Australia's leading retail groups, has named Bakers Delight as the nation's best franchise business for 2019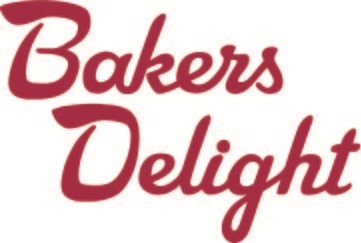 Find out more at the Bakers Delight Bakery Franchise Information page